Miami's latest tech trend is AI-powered waste removal
Miami will test AI-powered cameras in its municipally owned dumpsters over the next two months in hopes of reducing carbon emissions.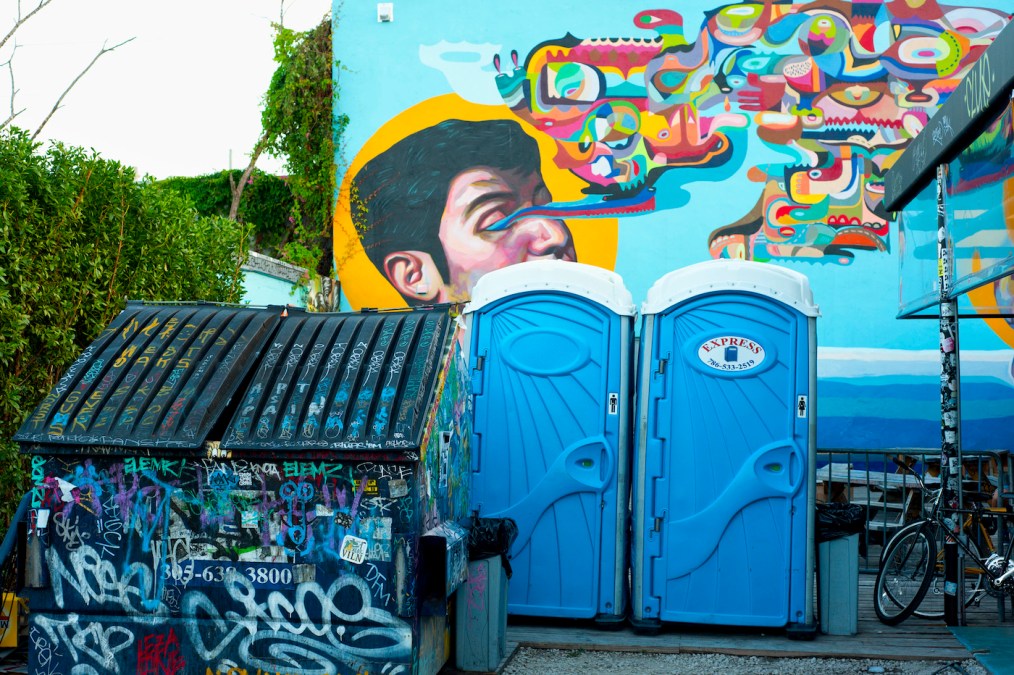 Government officials in Miami on Wednesday announced a new pilot project that will add artificial intelligence-powered cameras to the city's trash collection.
Over the next 60 days, the city's solid waste division will install AI-powered, cloud-connected cameras in 40 dumpsters around government buildings to track how often the dumpsters fill up and what's in them, all in the name of reducing carbon emissions and waste-management costs. The cameras will take photos several times a day, only notifying waste removal staff to empty the dumpsters when they're full, creating a more efficient removal process than picking them up on a set schedule regardless of remaining capacity, officials said.
The cameras can also identify objects that are incorrectly placed in the dumpsters and notify building managers to remove them, potentially boosting recycling rates. The technology, from a San Francisco-based startup called Compology, hasn't been tested at scale in major cities, but Ken Russell, a member of the Miami City Commission, told StateScoop that's exactly why it could find a home in the city.
"This wasn't something we were specifically looking for because we didn't know the technology existed. However, if you've been watching Miami, it's going through a wave of technology interest from the business side for businesses moving in," Russell said. "The best way to utilize that wave is not by the tax incentives that would attract tech but by making Miami a very welcoming city for technological solutions to solve our problems."
The City of Miami has embarked recently on several gambits with emerging technology, including Mayor Francis Suarez courting cryptocurrency mining operations to set up shop in the coastal city, and support for CityCoins, a company that develops bespoke digital tokens for municipal governments. A city-owned digital wallet has accumulated more than $10 million in cryptocurrency, though the officials haven't decided what to do with the money yet.
Russell, who is also seeking the Democratic Party's nomination in Florida's 2022 U.S. Senate race, said the city is taking a similar approach to physical emerging technologies, whether a company is offering to improve waste management, energy efficiency, water quality or environmental conditions.
"We'll be the first city to take on this technology, and we're willing to go out on a limb here because of their proposal," Russell said.
Compology will allow the city to use the technology in 40 city-owned dumpsters for 60 days, after which Miami's procurement and solid waste divisions said it will evaluate the success of the program. Compology is projecting that the technology could reduce the city's waste collection costs between 30% and 40% while also modernizing the city's recycling infrastructure and meeting Suarez's goal of being carbon-neutral by 2050.