Philadelphia transit system will use AI to ticket cars parked in bus lanes
Philadelphia's transit authority is expanding a program to use AI-powered cameras to spot and ticket cars illegally parked in bus lanes.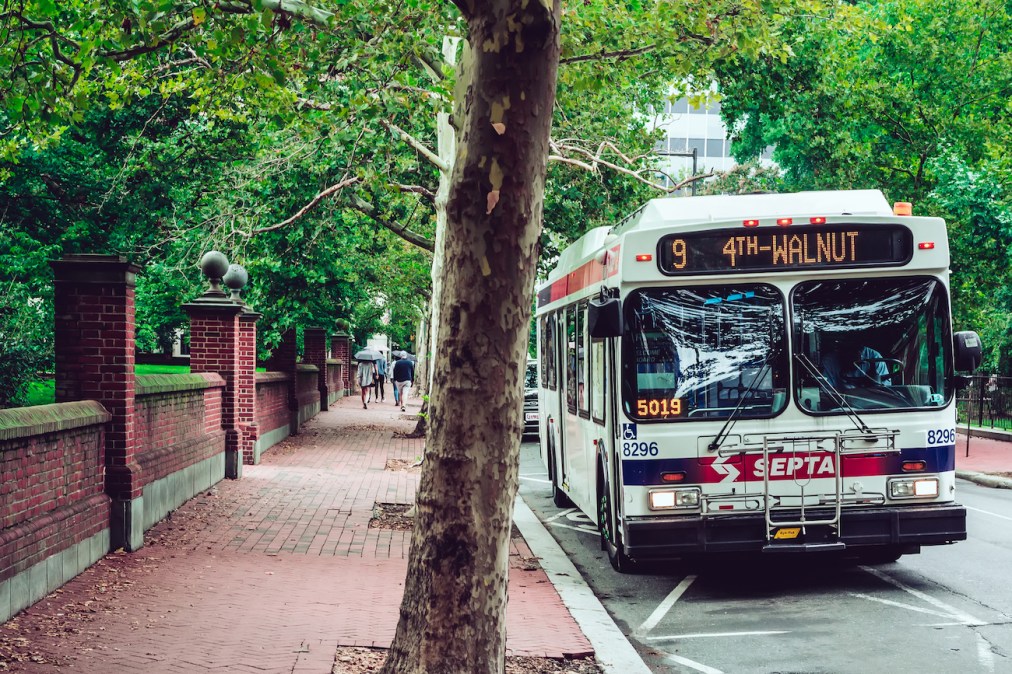 After a successful pilot program in the spring, the Southeastern Pennsylvania Transportation Authority last week received the green light to begin using an artificial intelligence-powered camera system to automatically ticket cars illegally parked in bus lanes in Philadelphia.
The new enforcement measure is part of an ordinance, titled "Camera-Based Enforcement System For Parking, Stopping, and Standing Violations That Interfere With Mass Transit," that the Philadelphia City Council passed unanimously last month. Mayor Jim Kenney signed off on the ordinance on Thursday.
The ordinance follows the success of a 70-day pilot program started this past April, in which the transportation authority partnered with the San Francisco tech firm Hayden AI to equip some city buses with the AI-powered cameras. Cameras mounted on bus windows monitored for vehicles illegally parked in bus lanes and bus stops along two of the city's bus routes. During the pilot, the cameras identified more than 36,000 instances of obstructed routes in the areas of Center City, West Philadelphia and Upper Darby, according to a city news release.
Philadelphia is not the first to deploy AI-powered parking enforcement tech. As of May, New York City's Metropolitan Transportation Authority had deployed nearly 500 AI-powered, bus-mounted camera systems from Hayden AI. The Washington Area Metropolitan Transit Authority in D.C. has deployed 140 of the cameras.
Philadelphia's ordinance allows its transit authority to use the AI-powered cameras on the busiest streets in the Philadelphia, including Bainbridge and Spring Garden Streets from river to river, as well as the entirety of JFK Boulevard, Walnut, Chestnut and Market Streets.
In a news release, city officials said the aim of the ordinance is to decrease traffic congestion, improve traffic safety and address the climate crisis. Officials also said the ordinance will improve transportation for all Philadelphians, especially those with disabilities because parking infractions create prohibitive and dangerous scenarios for wheelchair users.