Los Angeles taps deputy CIO as new data chief
Jeanne Holm said she wants to use open data to benefit residents and "invigorate" data-sharing inside city government.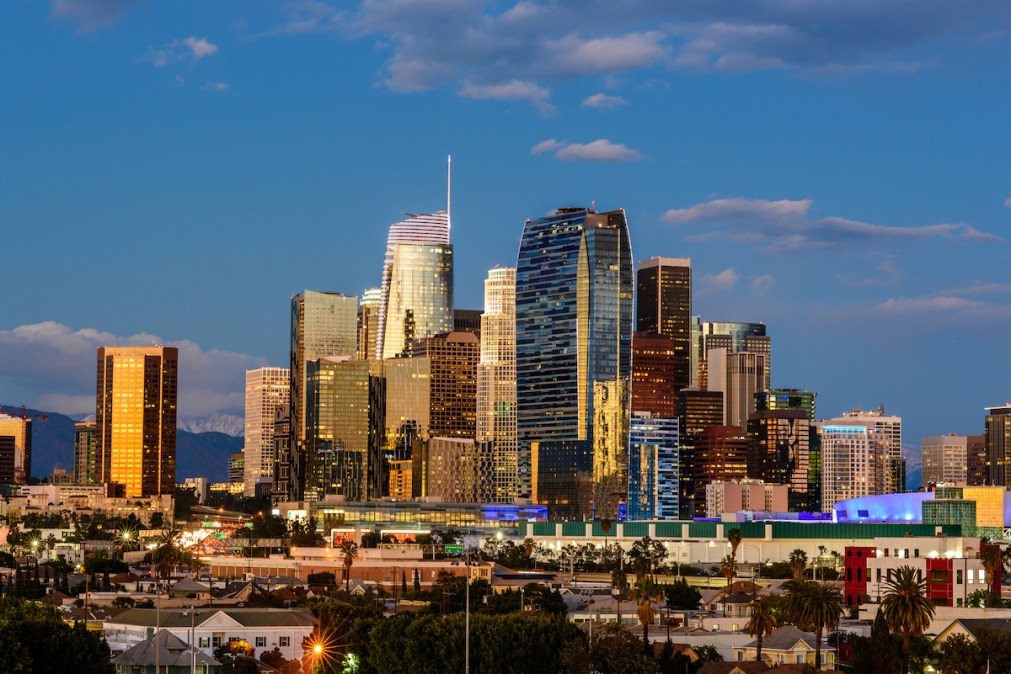 The City of Los Angeles on Monday named Jeanne Holm, who has spent the past four years as its deputy chief information officer and technology adviser to Mayor Eric Garcetti, as its new chief data officer.
Holm, who previously worked in digital strategy and data management for the Obama administration, NASA and the World Bank Group, told StateScoop her first priority in the new role will be to increase the amount of quality open data flowing into Los Angeles's open data portal and GeoHub, the city's four-year-old platform for visualizing and mapping open data sets. Holm said it could be used more to "invigorate" data-sharing inside city government.
"We have a really good open data portal and GeoHub for geospatial data," Holm said. "Both of those could use more data. Part of this is invigorating city departments to look at the kind of data they're collecting and share more of that with the public in a transparent way, and in a usable way."
For some agencies, Holm said, that could mean simply increasing the frequency of uploading public data to the city's portal or creating APIs so data can be more easily used by third parties.
Holm got used to championing open data as the White House's "evangelist" for Data.gov under former President Barack Obama. Now tasked with boosting a city's data collection, she said the goal is to publish data that benefits residents, businesses and government agencies. The first step is to corral more 311 data to let residents know what services are being fixed around the city.
"311 data tells us what's happening around the city, but it also tells us what's getting fixed around the city, so giving people the ability to access the data is really useful," Holm said.
Holm said businesses will also benefit from her directive to increase the amount of public data that's being published. Publishing data that tracks the air quality could help a health company refine its products, she said. Likewise, a transportation company might benefit from information on how curbsides are used.
"We're typically looking to proactively have that conversation with businesses and community organizations and residents about what kind of data do you need that we aren't providing yet," Holm said. "That way when we measure it we're measuring stuff that's useful, as opposed to people just using data because it's the closest approximation to what they need."
Publishing more data will also help drive equity throughout the city, Holm said, especially in understanding and correcting the disparity between those with access to affordable internet and those without. The COVID-19 pandemic has forced millions of Angelenos into relying on their home internet connection for work, school and recreation, and Holm said she's interested in continuing conversations Los Angeles has had with telecommunications companies who could install network infrastructure in currently underserved neighborhoods.