Most local CIOs bracing for budget cuts, survey finds
About half of local IT leaders polled by CompTIA expect budget cuts in 2020, but COVID-19's effect on government spending will ripple for years.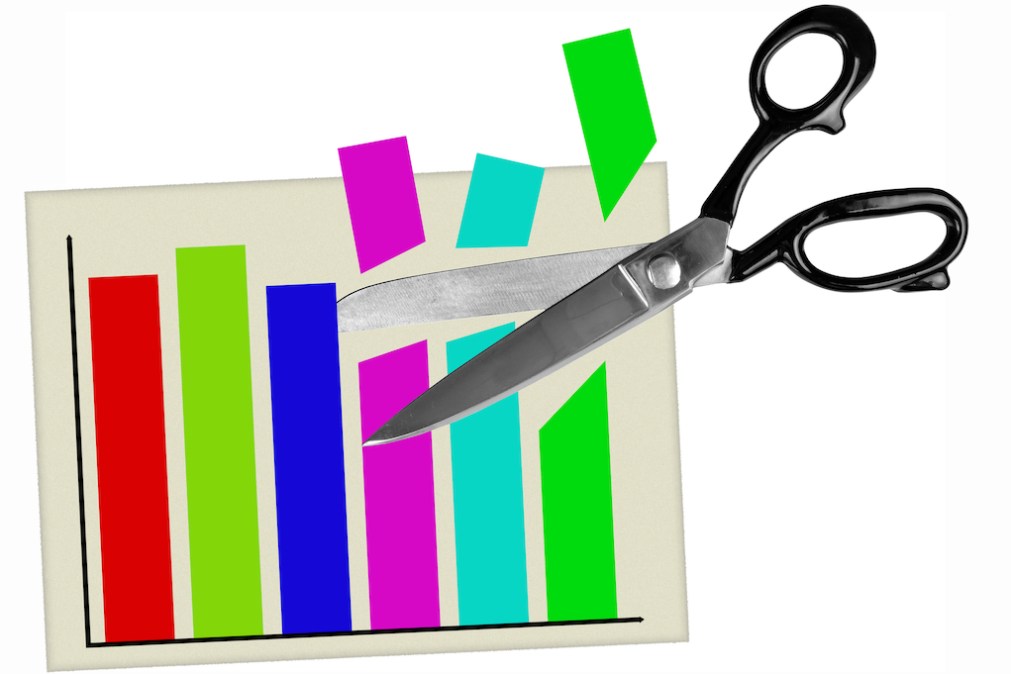 A slight majority of city and county chief information officers expect their budgets to be cut before the end of the year as the economic fallout of the COVID-19 pandemic leaves government revenues in tatters, according to a survey published Wednesday by the Computing Technology Industry Association's Public Technology Institute. Of 172 CIOs interviewed by CompTIA, 51 percent said they expect funding to drop this year.
Alan Shark, PTI's executive director, said that IT offices have mostly been spared from the furloughs that local governments have had to start implementing as public-health lockdowns drain their tax revenues. He credited that to the increased need for reliable government technology to keep vital public services functioning.
"We're not seeing IT furloughs yet because they are keeping the lights running," he said. "Technology has never had a brighter day in the history of this profession."
But Shark warned that even if 49 percent of local CIOs don't anticipate budget cuts in 2020, they're still likely to hit lean times if cities and counties face a long economic recovery after the pandemic passes.
"We won't feel the real impact for a full year," Shark said. He pointed to Loudoun County, Virginia, a Washington suburb that ranks as one of the wealthiest counties in the country, but now foresees a revenue shortfall of at least $100 million. So far, many local governments are targeting furloughs and layoffs to departments that have been shuttered by the coronavirus outbreak, like schools, libraries and public facilities.
Prolonged recessions can lead to long-term thinning of government ranks, though, Shark said. The Great Recession culled about 1 million public-sector workers nationally, he said.
"But now the numbers look worse," he added.
And while IT positions may look safer than others right now, they're unlikely to grow, Shark said. Longer-tenured employees may be asked to retire earlier, hiring will freeze and remaining workers will see their workloads doubled, he said. But there may be a silver lining, he said, that government executives, witnessing the surge in demand for digital services, spare IT agencies from the across-the-board cuts that accompanied the last recession.
"We're going to find pockets, but clearly there will be an impact," he said. "The only difference is that technology turned out to be such a front line effort."
Still, even emergency medical technicians, cops, firefighters and sanitation workers — along with IT professionals — may start being cut loose if Congress does not move to shore up state and local budgets. On Wednesday, New York Mayor Bill de Blasio said that absent a federal bailout, his COVID-19-ravaged city could be forced to start laying off its essential personnel.
Despite clamoring from organizations like the National Governors Association and NASCIO, and industry groups like CompTIA, that states and cities need emergency relief in part to keep their vital IT functions operational, aid remains hung up on preconditions demanded by Senate Republicans and the Trump administration related to immigration and corporate liability.
But Shark said he believes a relief package will come through.
"With politics there's always some uncertainty," he said. "The question is how long it's going to take. This may not reach the president's desk until August."
In the longer term, Shark predicted that the pandemic's economic tail could lead to smaller local governments pooling IT resources in efforts to cut costs and share services.
"Look at townships in New Jersey and Pennsylvania," he said. "If someone was building a city from scratch these days, nobody would do it like that. They're like homeowners associations."
Rather than each individual town arranging its own IT governance, Shark suggested regionwide policies could become a new normal.
"There's a need for a shared regional approach," he said. "Everyone does not need their own mainframe or cloud solution. You can have a shared staff. Innovation is about doing things better or differently."