Law enforcement training software merges with 'early warning' system for bad cops
Envisage Technologies, a supplier of training and compliance software, is buying Guardian Tracking, which uses data to warn about potential officer misconduct.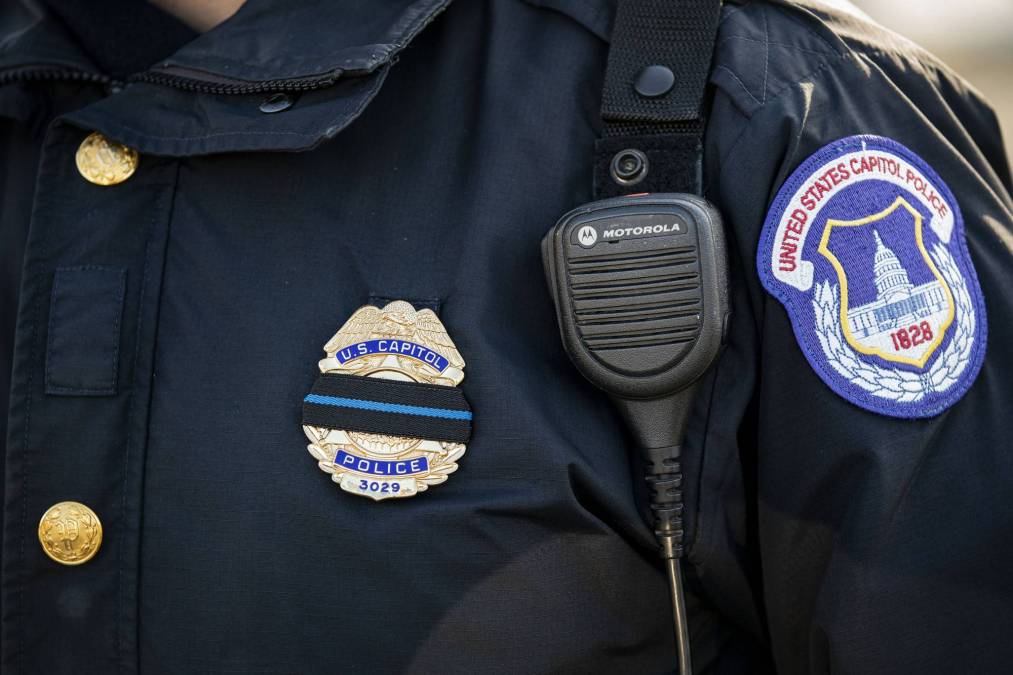 Envisage Technologies, a major supplier of training and compliance software to law enforcement agencies, announced Tuesday it's acquiring Guardian Tracking, a publisher of software that attempts to issue warnings to police departments about potential officer misconduct.
The combined company will integrate the two brands' software into what Envisage founder and CEO Ari Vidali said will be a comprehensive system that combines police training materials with internal affairs management and officer discipline, at a time when much of the United States is re-evaluating the role police play in communities.
"[Police misconduct] is very difficult to quantify," Vidali told StateScoop in an interview. "There needs to be a recognition that we need to look inwardly at our practices. We need to mature our readiness. Part of that is measuring things that were not previously measured."
Guardian's software, which is used by about 1,200 agencies, allows police commanders and other managers to log officers' performance. Negative factors, including tardiness, frequent use of force and citizen complaints can trigger a warning that an officer may be more likely to commit misconduct.
"Then lieutenants, captains, can be alerted that something's happening on the front line that could spiral out of control," Vidali said.
Platforms like Guardian Tracking — known as early intervention systems, or EIS — were put under scrutiny last summer after the killing of George Floyd, a Black man from Minneapolis, whose death after being knelt on by a police officer for several minutes triggered a nationwide wave of protests against racial injustice. Shortly after Floyd's death, Minneapolis Police Department leaders said they hired a new EIS vendor, even though the department had been using a competing EIS since at least 2009, though the department did not disclose if that system ever generated an alert for Derek Chauvin, the former officer who has been charged with murder in connection with Floyd's death.
"The amount of complaints against Officer Chauvin, the right system would have flagged him," Vidali told StateScoop. "If you had the right culture, this would've been caught ahead of time and George Floyd would be alive. Put the wrong people in charge you're going to have a toxic culture that has disregard for the rights of citizens."
Other police departments announced data-driven officer reforms of their own in the weeks and months following the unrest. Last September, the Chicago Police Department announced it would use administrative data to track officers' mental health. Police reform legislation passed this month by the U.S. House would give departments grants to acquire early intervention systems.
Vidali said all the recent emphasis on police reform has had deleterious effects on law enforcement personnel, though he said EIS technologies could also help reverse those trends by also tracking and promoting good behavior.
"The policing reform energy is having multiple effects," he said. "One of them is massive demoralization of the officers. We're seeing a critical slowdown in their ability to hire. The tech way to fix that is increasing morale by amplifying good culture."
The merger between Envisage and Guardian will result in the two companies' software being incorporated into each other. The roughly 11,000 agencies spread across 34 states and the federal government that use Envisage's training and compliance platform will get access to Guardian's EIS, which Vidali said will take about a year to fully integrate.
"Most departments don't have the tools to track this stuff," he said. "It happens ad hoc. But if you have a system that is not only tracking the negative but is also setting up what good behavior looks like you're getting the best of both worlds."