Kamala Harris proposes giving states and localities funds for digital services
A new bill from the California senator would fund digital service teams modeled after the White House's U.S. Digital Service agency.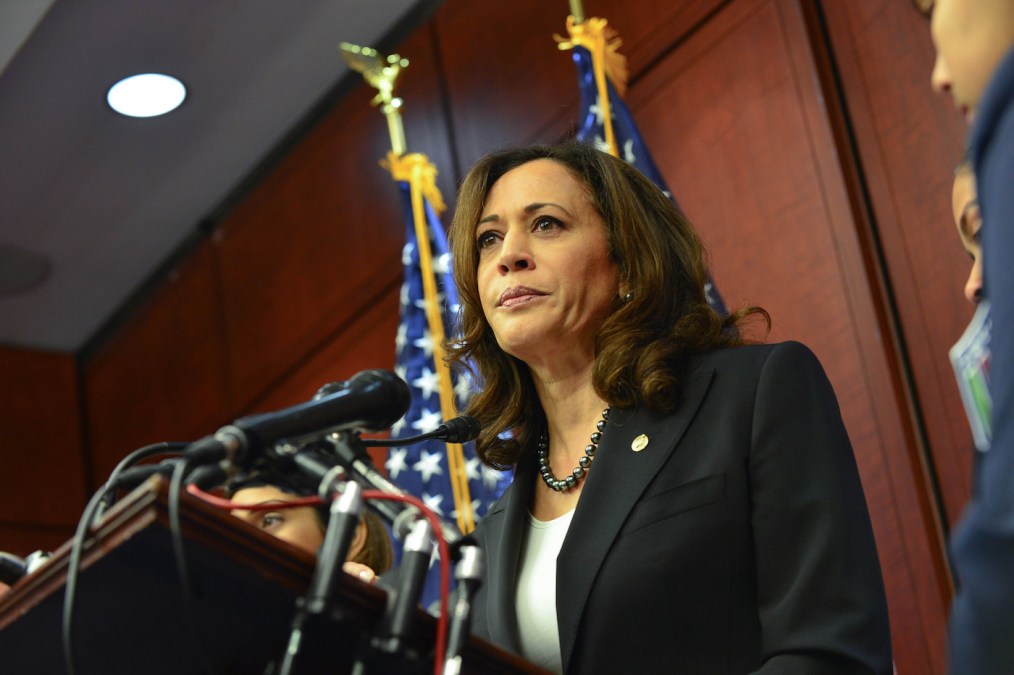 Sen. Kamala Harris plans to introduce legislation Thursday that would offer state and local governments grants to build digital-services teams to modernize government systems and citizen-facing applications. Harris, a California Democrat who is seeking her party's nomination for president, proposes as much as $15 million annually in federal funding for state and local digital services.
"We must do more to empower our state and local governments to tap into the power of technology to provide seamless, cost-effective services for the 21st century," Harris said in a press release.
Harris' bill aims to apply the model of the U.S. Digital Service, a White House office created in 2014 that consults other agencies on improving their information technology and service-delivery practices, to lower rungs of government. The purpose is that people tend to have far more regular interactions with their state and local officials than they do with the federal government.
"Most Americans have more daily contact with their state and local governments than the federal government, especially as states and localities administer key federal programs," a fact sheet from Harris' office states.
Some states already have already established digital-service offices that are responsible for making government websites and other digital services more user-focused. Several, including Georgia, Massachusetts and New York, have created the position of chief digital officers to oversee such efforts. In Harris' home state, Gov. Gavin Newsom recently proposed spending $50 million to build out a new Office of Digital Innovation to train state-agency leaders on modernizing their offices and putting making more of their services available through the web, mobile apps, social media and text messaging.
But Harris' proposal acknowledges not all state and local governments are equipped to accelerate their digital operations.
"With states and cities increasingly strapped for resources, initial funding remains a critical barrier to launch," the fact sheet reads. "Helping states become better creators, procurers and stewards of technology is important for the federal government given that much of state investment is in IT for federal programs or uses federal dollars, directly and indirectly."
Incidentally, Harris' bill comes just as Utah legislators voted to kill a 13-year-old program designed to foster technological innovation around the state.
Under the Digital Service Act of 2019, as the bill is named officially, the USDS would administer $15 million every year in grants to state and local governments to build digital service programs of their own, beginning in the 2020 fiscal year. Grants would range from $200,000 to $2.5 million, depending on the population of the recipient, with grantees also required to cover 20 percent of their awards. Harris' bill also would also require grantees to use at least half the funds on personnel, rather than just throwing the money at gadgets.
As California's attorney general, Harris oversaw the implementation of several digital products by the state's justice department, including an open-data platform that provided access to years of crime statistics, and the 2016 launch of a web-based tool for law enforcement officers to report police or civilian uses of force.