Internet advocates 'cautiously optimistic' about Biden broadband plans
The presumptive Democratic nominee's broadband funding proposal "looks better than what we've seen" from Trump, a rural broadband advocate said.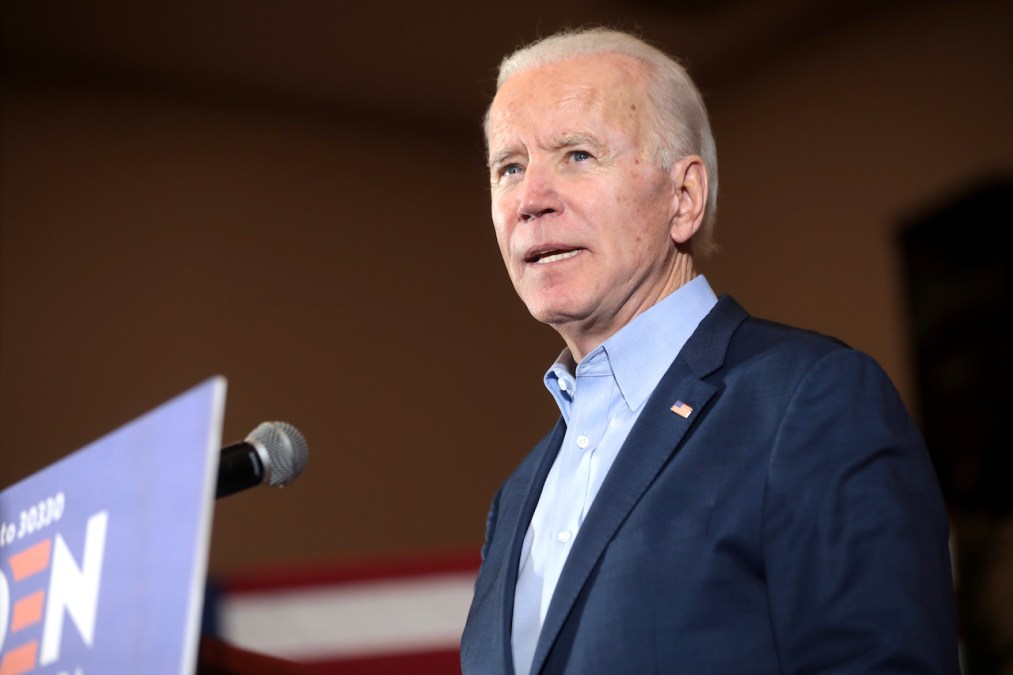 Experts on broadband access and net neutrality said they are "cautiously optimistic" about the infrastructure plans that presumptive Democratic presidential nominee Joe Biden has put forward.
Following the release last week of a series of recommendations from a "Unity Task Force" made up of Biden and Bernie Sanders surrogates, the former vice president appears to have renewed his support for removing barriers to municipally-owned broadband networks and restoring net neutrality. Biden had previously called for spending $20 billion on improving rural broadband access as part of a $1.3 trillion infrastructure plan that he introduced last fall, which is now a campaign promise on his website.
The recommendations listed by the the Biden-Sanders economic policy task force aren't as detailed, but the group committed to restoring the Federal Communications Commission's oversight authority to penalize broadband providers that violate net neutrality principles like throttling internet connections or blocking certain websites, an Obama-era rule that was overturned by the Trump administration. The group also said that they would enhance certain universal service programs like Lifeline and E-Rate, subsidies used by K-12 school districts and low-income Americans to help pay for internet access.
To close the "homework gap" between kids who have broadband internet at home and those who do not, the group also recommended modernizing schools so that they can offer high-speed broadband and devices to students once they're cleared to return to in-person lessons. Though the policies were somewhat vague, that broadband was mentioned in so many capacities was encouraging, according to Christoper Mitchell, the director of community broadband networks initiative at the Institute for Local Self-Reliance.
"It wasn't like there was just a section where it said 'broadband is important,'" Mitchell said, "but [there was] a discussion about broadband's role throughout in terms of rural economic development but also schools, racial inequity. It takes seriously how important broadband is."
The recommendations from the task force, which was co-chaired by Rep. Karen Bass, D-Ohio, and Sara Nelson, the president of the Association of Flight Attendants, aren't "specifically direct, actionable plans issued by his campaign," said Tyler Cooper, the editor of BroadbandNow.com.
But other broadband advocates, like Mitchell, said the Biden proposals more promising than anything President Donald Trump has done in office. In addition to repealing the Obama administration's net-neutrality rules, the Trump-era FCC has not invested new funds aimed at closing the digital divide, Mitchell said.
"At the end of the day, whether it's $20 billion from Biden or an unspecified number from Biden, that looks better than what we've seen from this Trump administration," Mitchell said.