Illinois pumps $420 million into broadband expansion
A new plan will create $400 million in broadband deployment grants and put $20 million toward the expansion of a high-speed public-sector network.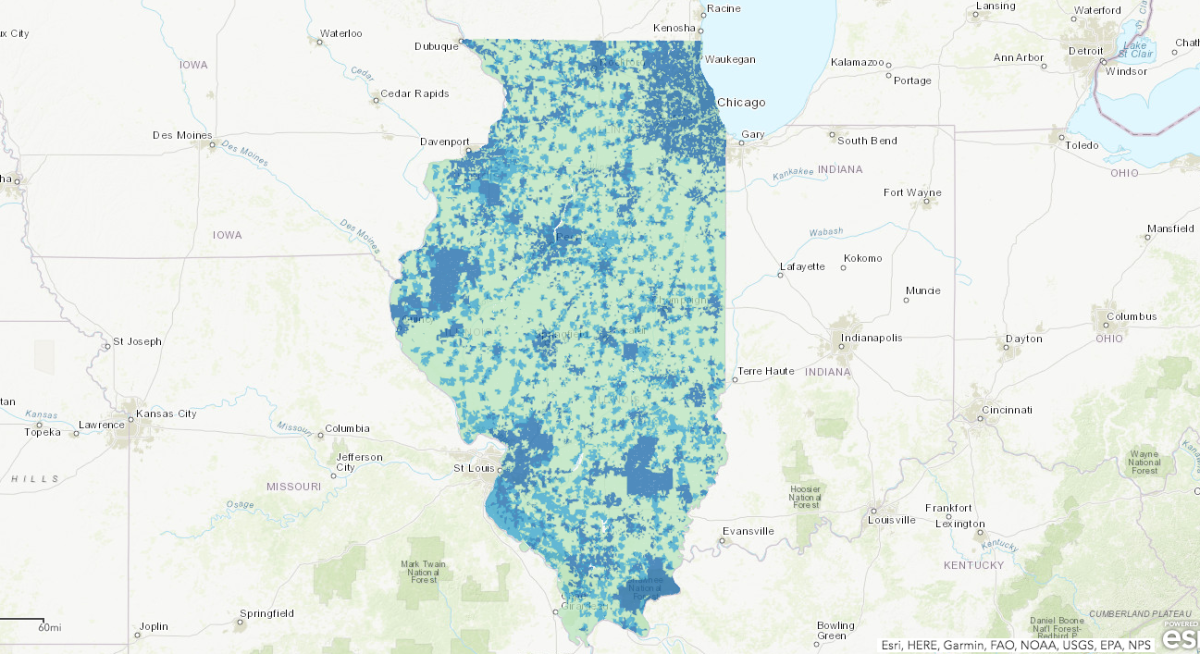 Illinois Gov. J.B. Pritzker announced Thursday a $420 million investment into broadband expansion throughout the state as part of a new "Connect Illinois" initiative.
The program, which is part of a broader infrastructure plan Pritzker signed in June, will direct $400 million to the state's commerce and economic opportunity agency so that it can award grants for broadband deployment. The remaining $20 million will be dedicated to the Illinois Century Network, a high-speed broadband network for public institutions like grade schools schools, libraries and local governments. The $20 million will "refresh" legacy components of the 2,100-mile network while expanding its reach, according to a press release.
The initiative, Pritzker said in the release, will break down traditional government silos that have prevented broadband expansion in the past.
"Rebuild Illinois will improve our infrastructure at a historic scale, and it lays the foundation for economic progress and educational success for the decades to come," he said. "High-speed broadband internet is an absolute necessity for economic progress and educational attainment, but too many of our towns and counties and communities have been left out of the digital revolution, especially downstate."
Pritzker also named 25 public- and private-sector stakeholders to a newly formed Broadband Advisory Council. The council has until Dec. 31 to devise a strategic plan to guide the broadband expansion. Seven of its members are representatives of major internet service providers and broadband industry groups, while the other 18, including state Chief Technology Officer Lori Sorenson, come from the public sector.
The council will focus on education, telehealth and economic development within rural and elderly communities, Pritzker said. The increased connectivity is expected to improve access to remote medical consultations, particularly for mental-health and substance-abuse patients. Small businesses and entrepreneurs will also benefit from modernized connectivity, officials said.
Illinois Chief Information Officer Ron Guerrier, who is not part of the new Broadband Advisory Council, praised the $420 million investment, particularly its reach into the state's schools.
"The expanded broadband program will provide high-speed, secure Internet access at no cost to Illinois K-12 public schools," Guerrier said. "Digital learning will soon be available to all in our state, regardless of geography or economics."