Houston warns residents against using third-party bill-pay website
The city is calling Doxo.com a "suspicious website" after a resident reported a failed payment, but the company's co-founder says it's been serving Houston residents successfully since 2011.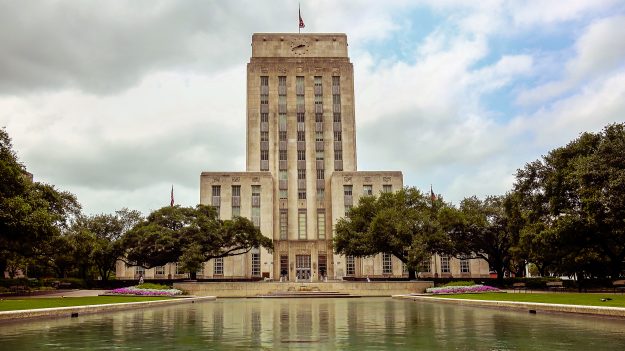 The city of Houston's Public Works Department is warning citizens against a third-party payment site that has allegedly led to one resident's payment disappearing, and is causing confusion for other users.
In a press release Wednesday, the city warned its water utility's customers about a "suspicious website claiming customers can pay water bills online quickly and securely."
The website, Doxo.com, has not been authorized by Houston to collect payments from residents, said Erin Jones, a spokeswoman for Houston Public Works.
Doxo is a bill payment aggregation site, where users can pay all of their bills across various departments and companies using one centralized platform. Oftentimes, users will pay monthly or yearly subscriptions to sites like Doxo for the service. Houston, on the other hand, has its own site where residents can pay their bills.
"We've had one complaint so far about a resident paying their bill through this site, but that payment never reaching Houston water," Jones said. "Others have called in asking whether they should use the site or not."
The release notes that the Better Business Bureau is aware of the confusion surrounding Doxo, and that citizens should know that any payments through the site may not reach their intended destination.
But according to Doxo co-founder Roger Parks, the company has been doing business in Houston since 2011, and nearly 5,300 people rely on the service to pay their bills every month.
"The city of Houston has opted in to receive payments from third party bill payment services like Doxo, and we have been processing payments to the city for years," he said.
Doxo claims about 4 million users in the United States.
"We're sorry that there was a customer incident, and we will handle it," Park said. "But for the city of Houston to defame us this way is inappropriate, and frankly illegal."
A similar incident occurred in February 2017, when the water utility in Nashville, Indiana warned residents there against using Doxo, calling it a scam. The city later retracted that statement.