Government shutdown could delay connectivity efforts, leaders warn
"Every week that we're delayed is another week that people are not going to get the connections that they need to thrive online," said NTIA administrator Alan Davidson.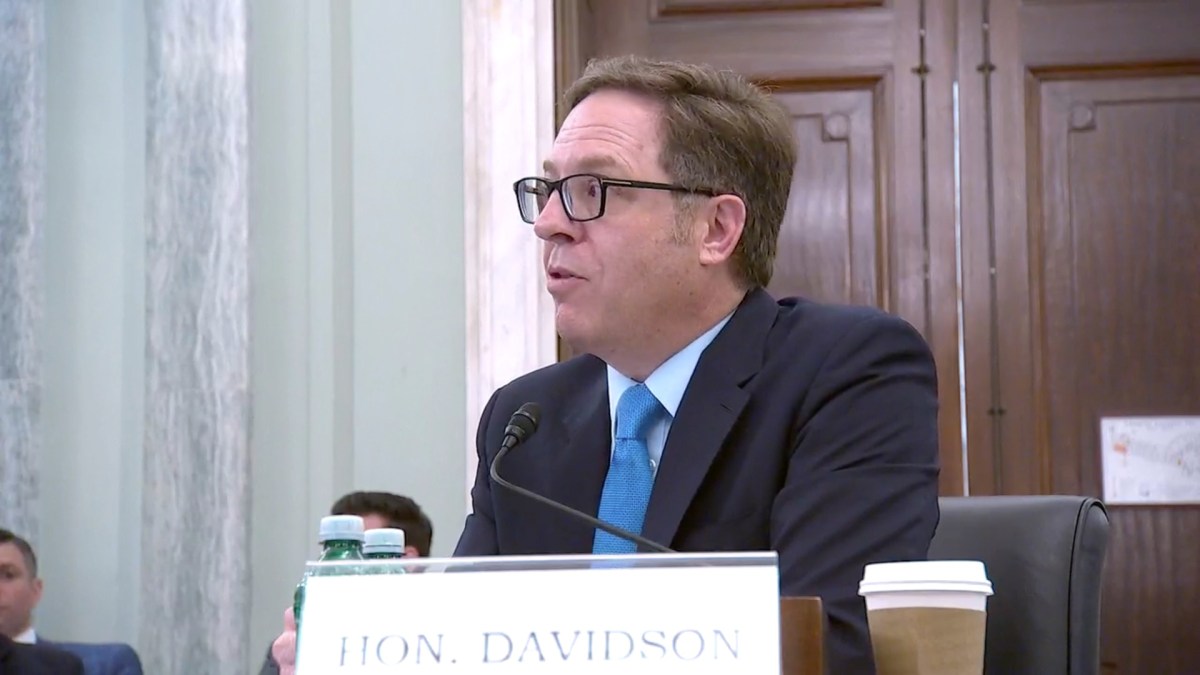 Government technology leaders expressed concern during an event Wednesday that a looming government shutdown could delay ongoing efforts to improve the digital divide across America.
At a Washington D.C. event hosted by Axios, federal officials and lawmakers agreed that funding for the Federal Communications Commission's Affordable Connectivity Program must be replenished while the government continues to make strides towards bridging the digital divide through the Broadband Equity and Access Deployment Program.
"Every week that we're delayed is another week that people are not going to get the connections that they need to thrive online," said Alan Davidson, an administrator and assistant secretary of commerce for communications and information with the National Telecommunications and Information Administration.
Davidson said he's confident the BEAD program will connect every household to broadband internet, but that the funds must be spent wisely to accomplish President Joe Biden's "simple but ambitious mission." However, other programs require attention to ensure that mission is accomplished, like continuing funding for ACP and the NTIA's Middle Mile program, he said.
But funding for connectivity alone won't bridge the digital divide, he said, pointing to digital equity programs that focus on issues of affordability, skills and tools.
"We're very focused on getting a connection to everybody's home, but that's not the end goal," Davidson said. "The end goal is that people are thriving online."
Continuing to fund the ACP would allow the more than 20 million households receiving the $30-a-month subsidy to have more affordable access to the internet, he said.
"It's a big deal for a lot of families. It needs stable support, it needs funding next year," Davidson said. "I think probably the top of our list is to keep that program going and make sure that we don't end the support for families who re really relying on it."
Sen. Ben Ray Lujan of New Mexico said during the event that as many as 90 million Americans don't have a connection to the internet because they can't afford it and that finding potential funding to continue the ACP could be complicated by a shutdown.
"If there's a government shutdown, everyone starts to shutter and it compounds the problem even more," Lujan said. "I'm hopeful that there can be some kind of combination of looking at appropriations, whether it's short-term or midterm."
FCC Chair Jessica Rosenworcel expressed concerns of what the shutdown would means in terms of recruiting and retaining personnel amid growing workforce constraints.
She said that when she was confirmed as FCC chair in 2021, the agency was sitting on "tens of thousands" of applications from companies seeking permission to operate satellites. Since then, she said, the application process has been streamlined, which required hiring more engineers, space experts, lawyers and economists — all professions in high demand.
"I've got to convince them to come work for the government, I've got to convince them that public service is something they should want to do," Rosenworcel said. "But now I have to convince them of that when I can say: 'We're going to have things like government shutdowns where you won't go to work and you won't get paid.' That's not good for me and the agency, it's not good for the United States economy and its future."