How DHS plans to improve state and local cybersecurity this week
DHS Secretary Alejandro Mayorkas is expected to announce several changes, including a hike in the minimum amount that state and local government grant recipients must spend on cybersecurity.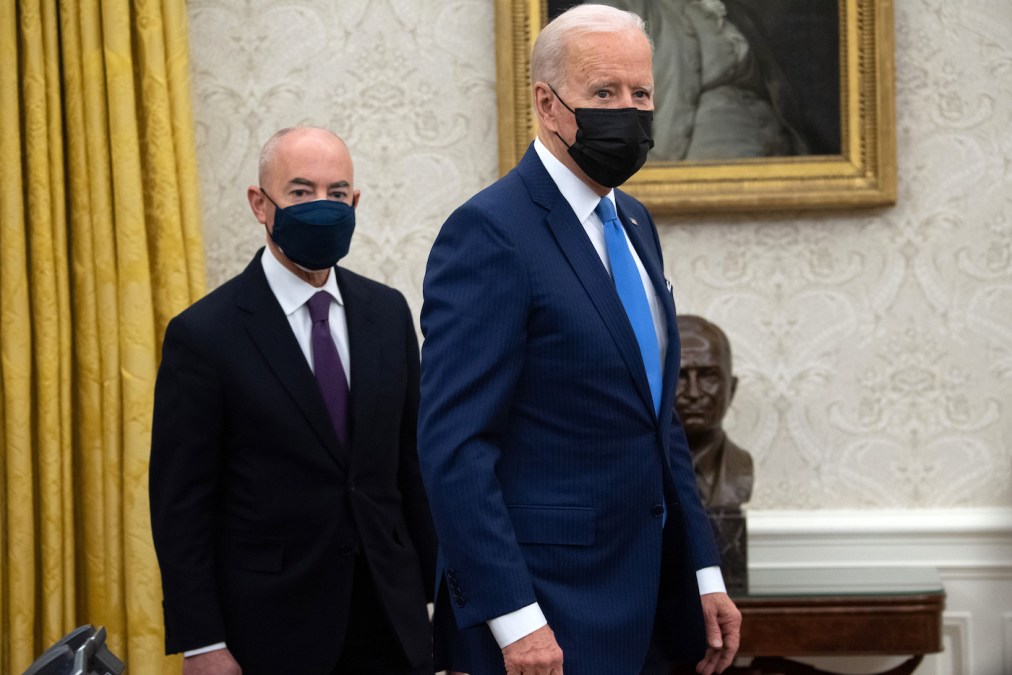 The Department of Homeland Security is scheduled this week to take several steps aimed at bolstering state and local cybersecurity as part of a broader effort to raise the issue across government at levels.
Among the changes, Homeland Security Secretary Alejandro Mayorkas plans to increase the minimum amount that recipients of the department's grants are required to spend on cybersecurity. The grants, which are overseen by the Federal Emergency Management Agency, currently require state and local governments to put at least 5% of their awards toward cybersecurity.
Mayorkas is also expected to announce that the Cybersecurity and Infrastructure Security Agency will "urgently evaluate and implement additional capabilities," to support state and local governments, including a potential grant program of its own, a DHS press release read. The House and the Senate both passed their own bills creating dedicated cybersecurity grants during the last session, though neither became law.
During his confirmation hearing last month, Mayorkas told senators that he "would look forward to considering a grant proposal" if Congress funded one.
The National Association of State Chief Information Officers has also lobbied for such a move, naming dedicated cybersecurity funding its top federal priority for 2021.
Separately, DHS is scheduled to hire cybersecurity coordinators for every state, following the inclusion of an amendment in last December's defense spending bill. Those coordinators will serve as risk advisers and liaisons to the public and private sectors in their assigned states.
"Cybersecurity is more important than ever, and we will build on the Department's excellent work as we transform our whole-of-government approach to tackle the challenge we face as a nation," Mayorkas said in the press release.
Leaders of the House Homeland Security Committee praised the impending announcements.
"For several years, the federal government has underestimated the cyber threats posed to state and local networks and neglected the federal government's responsibility to help defend them," read a statement from Homeland Security Chairman Bennie Thompson, D-Miss., and Rep. Yvette Clark, D-N.Y., who leads the cybersecurity subcommittee. "Make no mistake, the cybersecurity challenges faced by state and local governments is a national security issue. By making strategic investments in raising the baseline cybersecurity posture of state and local governments, we can help avoid opportunistic attacks against them and free up resources to defend against more sophisticated threats."
Mayorkas is expected to address ransomware and the department's recent initiative to encourage the public and private sectors — especially schools and health care organizations — to improve their cyber defenses in a speech Thursday during the final round of the President's Cup Cybersecurity Competition, a CISA-backed event for federal cybersecurity professionals.