Denver uses data to raise air quality awareness in schools
Denver is using data and partnerships with schools to help improve public health and raise awareness about air quality.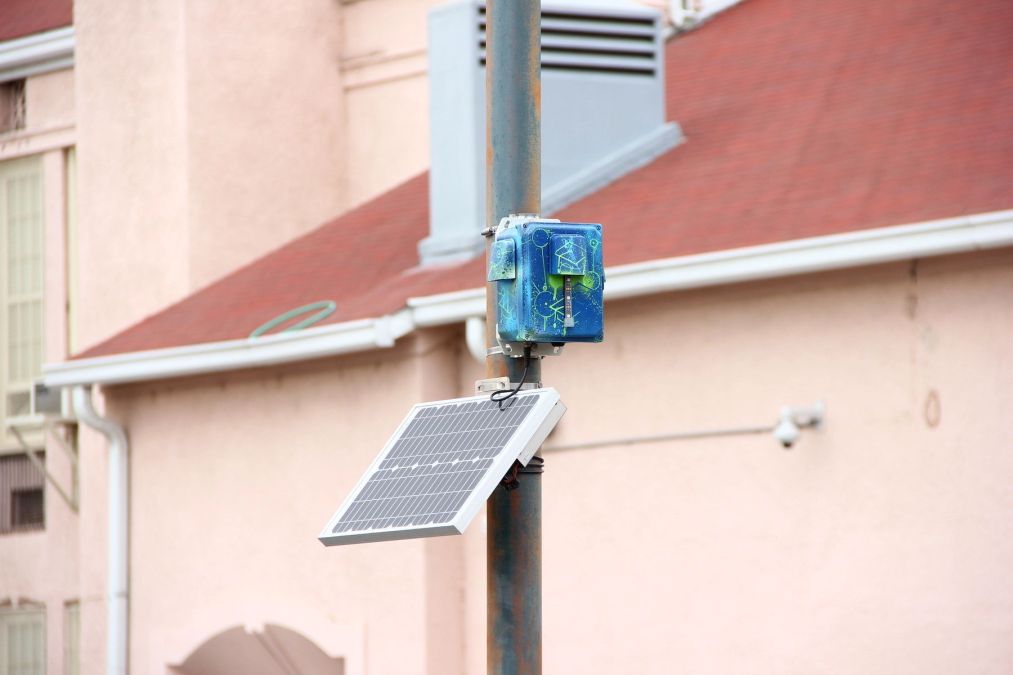 Denver has a problem: Rising temperatures, wildfires and increasing emissions from traffic and industry are impacting air quality, resulting in higher-than-average rates of asthma for children.
To tackle this, the city is using data to increase awareness of air pollution in schools and drive behavior change.
Denver's Love My Air program started in 2018 with a $1 million Mayors Challenge grant from Bloomberg Philanthropies. This funding has enabled the city to install air sensors at dozens of public schools. Recently, the city has also launched an app so that families can track air quality data in real-time.
The Love My Air program addresses both environmental and public health concerns through educational programming, said Aubrey Burgess, the program manager.
Using local data, school nurses can educate students about asthma and create a plan for them on days when their asthma may be particularly triggered. Teachers can also use the data to teach students about their environmental impact, climate change and why particulate matter smaller than 2.5 microns in diameter is particularly bad for our lungs.
Burgess said children can help by doing things like encouraging their parents not to leave their engines running while they wait in the school parking lot.
Now with nearly four years of air quality data under its belt, the city is working with universities to better understand how the environment and human behavior impact air quality. The city is also evaluating the Love My Air program to understand the efficacy of various approaches to messaging, said Burgess.
Many cities are currently looking at how they can improve air quality, and several are replicating the Love My Air program, Burgess said. In 2021, the Environmental Protection Agency announced it would make $50 million available for air quality monitoring projects as part of the American Rescue Plan.
While the COVID-19 pandemic slowed progress on the Love My Air program — with program staff temporarily supporting the city's crisis response and schools moving instruction online — the pandemic has added new importance to the issue of air pollution.
"Air quality is an easier conversation to broach now because everyone is hyper-aware of respiratory and public health issues," Burgess said.
Conversations about modifying activities — such as playing four square instead of soccer on a hot day when air quality is likely to be worse, or asking children to wear masks — are much easier now because of the pandemic, she said.
"In the long term, we'd love to see if we can influence policy change at a local level," Burgess said, "whether that's working with our Department of Transportation to implement some best practices for traffic patterns around schools, or creating more clean air shelters so that we have somewhere for people to go and take refuge on poor air quality days."