Data-sharing agreement saves Texas $90 million
Two state agencies have found a way to thwart fraud, and a new data-sharing compact could proliferate similar agreements across Texas.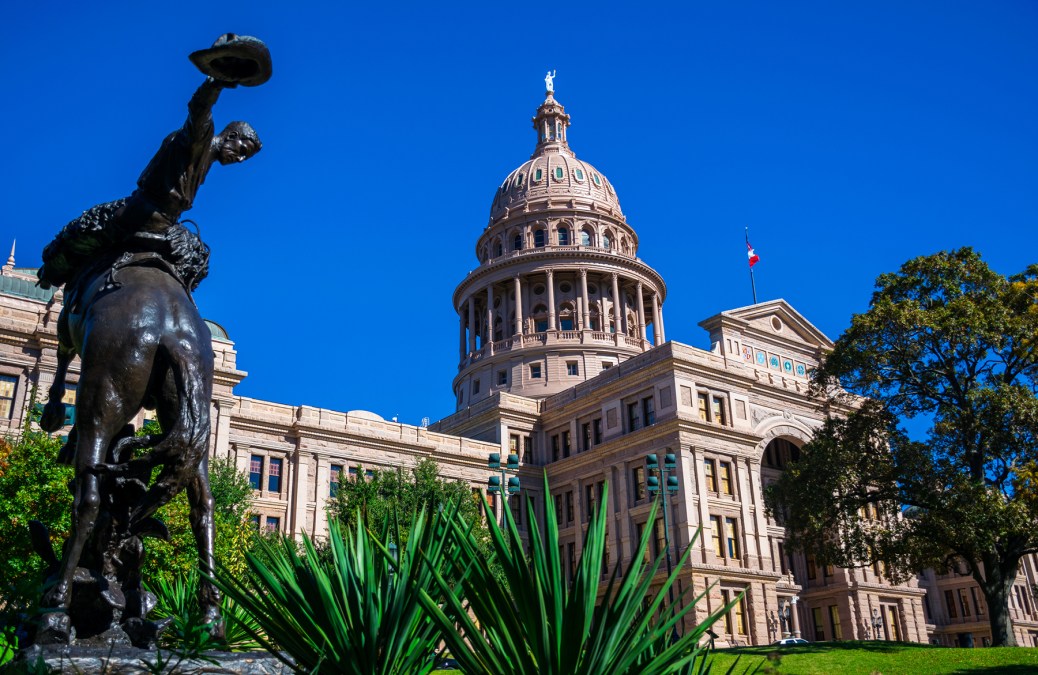 Texas says it has saved $90 million over the past four years thanks to a data-sharing arrangement between two agences.
Ed Kelly, Texas' statewide data coordinator, told StateScoop the savings came from averted costs associated with fraudulent claims for unemployment insurance. The savings date back to the 2015 fiscal year, when the Texas Department of Criminal Justice began sharing data with the Texas Workforce Commission. Many inmates or their families continue to apply and collect the benefit after being incarcerated, Kelly said, but the workforce agency traditionally lacked access to incarceration records needed to deny such eligibility, nor did its staff think to acquire them.
"TWC came and asked for a file of names a few years ago, and lo and behold there were matches," Kelly said. "So they did analysis, and they identified where the individual was not eligible and they would block those payments from going out the door."
In its first year, the agreement averted more than $25 million; that figure has declined annually to about $18 million in 2018. Fewer people are attempting to defraud the system because word is getting out that it doesn't work anymore, Kelly said.
Officials said that this data-sharing agreement is just one of many formed within recent years that is helping the state to either avoid costs or streamline operations. There's nothing technically challenging about sharing data in this way, Kelly said. The agencies simply hadn't thought to form the agreement.
But agencies are sometimes deterred by the legal challenges data-sharing can present, Kelly said. Rather than focusing on the data and how it should be stored and used, agencies seeking to share data get caught up in the procedural complications of what the law will allow, he said.
To overcome that hesitation, Kelly's office last year formed a statewide data exchange compact, offering agencies a document template that allows them to share data under a uniform methodology that complies with state and federal laws. In particular, the compact ensures that sensitive personal information is not accidentally exposed.
"What we've eliminated is the lawyers needing to get involved in this, because it's been signed by the executive directors of each agency," Kelly said.
Four state agencies have signed the compact since it was finalized last April: the Texas Workforce Commission, the Health and Human Services Commission, the Department of Public Safety and the Department of Information Resources, which is the state's information technology office.
So far, Kelly said he isn't aware of the compact having been used to form other data-sharing agreements, but he added that he wouldn't necessarily be notified. The purpose of the document is to make data sharing as seamless as possible, not to inject himself as an additional barrier into the process.
"Once that foundation is set up, I don't want to be a roadblock," Kelly said. "With this role I play, I look for ways to help agencies get information they may not be able to obtain easily."