D.C. nonprofits push back against digital equity budget cuts
A coalition of organizations that try to boost internet access and digital literacy is concerned with the mayor's plan to cut the city's tech budget.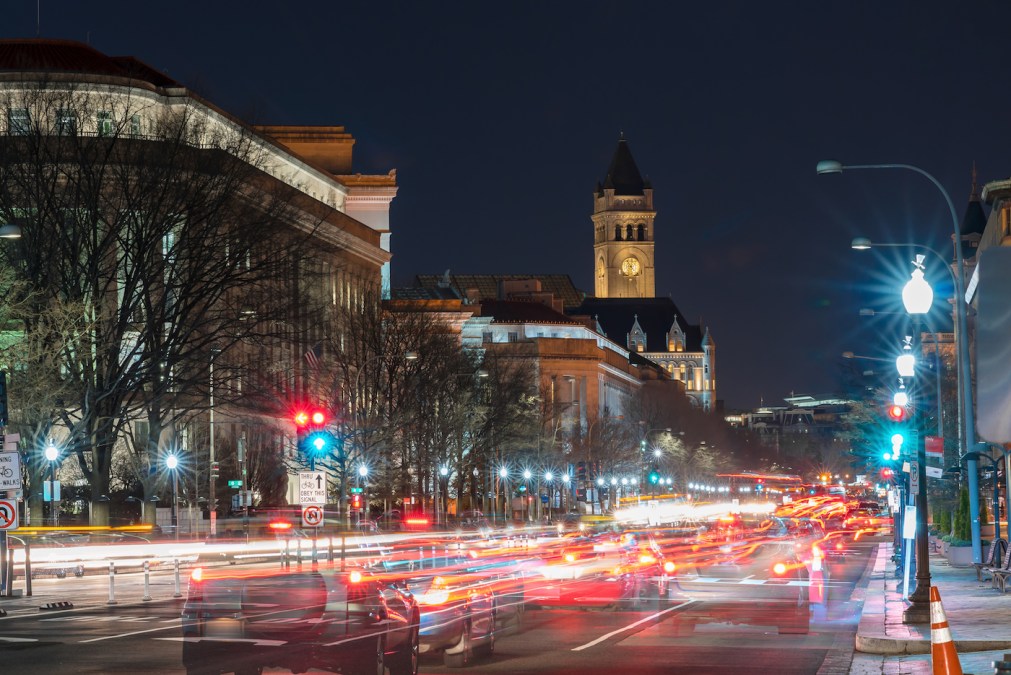 Seventeen community organizations in Washington, D.C., are pushing back against a proposal from Mayor Muriel Bowser that would remove all funding for the city's primary digital inclusion programs from the city's budget in 2021.
The coalition of groups called for Bowser to restore $678,000 in funding to Connect.DC, an initiative that provides free access, training and connectivity services for low-income and other disadvantaged D.C. residents, and to restore funding of digital literacy programming at public libraries around the city. Both of those initiatives are scheduled to be cut in Bowser's proposed budget, raising concerns from people like Yvette Scorse, communications director for the digital literacy nonprofit Byte Back.
"This budget doesn't make an investment in digital equity for adults. In fact, it removes key programs that strive to close the gap. Our most vulnerable community members will be further left behind without an investment in digital inclusion," Scorse wrote in a letter to city council and Bowser. "Things will get worse. The digital divide will get worse before we have a bigger program to actually solve that."
The group's letter also called for the city to hire a chief digital inclusion officer to oversee all of D.C.'s digital equity efforts and increased investment in workforce-development programs in the department of employment services. According to the city, about 25% of the households in D.C. don't have a broadband connection, and in some of the city's poorest neighborhoods that figure reaches as high as 50%.
D.C. Chief Technology Officer Lindsey Parker, who faces a 1.3% cut to her office's operational budget next year, proposed a plan last Friday to the District Council that would've preserved digital equity efforts even without funding for Connect.DC. The currently unfunded plan would see all of the programming currently managed by Connect.DC — access to digital literacy training, devices and connectivity — merged with D.C.'s "smart city" initiative, which uses data and connected infrastructure to inform policy decisions. The result would be a new plan, called #TechTogether, compiling resources from the city and industry partners to expand work in four subject areas: increasing access to internet service, devices, digital literacy and technology-skills training within the D.C. government.
Scorse, who often works with the Office of the Chief Technology Officer on Byte Back's training initiatives, said she's excited about the long-term nature of the plan and the opportunity to get even more stakeholders involved in the fight to close the digital divide. But without restored funding to the city's existing programs, like Connect.DC, she and others say they fear access to technology will get worse before it gets better.
"From Byte Back's point of view, it is really great to see D.C. have an initiative that puts a longer-term, bigger investment and really addresses the many parts of the digital divide." she said. "Our concern is — it's great to see a plan, obviously — but in the meantime, in FY21, we're taking a step backwards, rather than forwards, in closing this gap. What we need … is to see some urgent action, and also some long-term planning."
Parker, who told StateScoop that a significant portion of the funding for her proposed plan would come from grants and industry partners, said she's confident that there is enough interest in closing the digital divide to do away with programming like Connect.DC and not take a step back.
"While you might not see the dollars reflected in this year's budget, we know that industry partners, philanthropic organizations and federal grant programs have a renewed interest in investing in bridging the digital divide. We look forward to working with Byte Back and all our partners on this important initiative," Parker wrote in email.