Could facial recognition save Virginia Gov. Ralph Northam?
An expert on the technology says using facial recognition on a decades-old photo is a "long shot at best."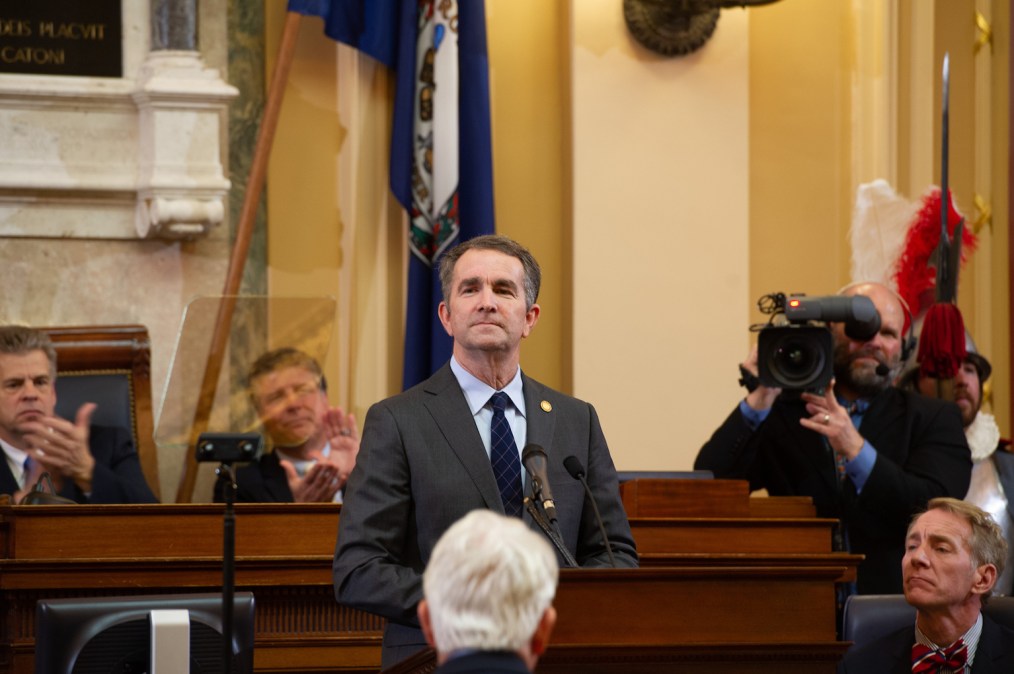 During a press conference Saturday addressing the appearance of a racist image on his page in a medical-school yearbook, Virginia Gov. Ralph Northam suggested facial-recognition technology could prove that he is not one of the people depicted in the image.
Northam made the suggestion a day after the yearbook from Eastern Virginia Medical School, from which he graduated in 1984, surfaced in media reports. Northam initially apologized, saying he appeared in the photo — depicting a man in blackface and another wearing a Ku Klux Klan robe — though he didn't identify which costume he was wearing. The yearbook's discovery has prompted widespread calls for Northam, a Democrat who was inaugurated in January 2018, to step down.
But on Saturday, Northam contradicted his admission of being in the photo and added that a facial-recognition analysis could support his claim.
"In the last 24 hours, I have been able to review the picture, talk to people, and the picture is not me," Northam told reporters in Richmond. "There are several different measures to look at, things such as facial recognition, and again, I hope everybody in Virginia will be patient with me."
Some government organizations have adopted facial recognition tools such as Rekognition, software sold by Amazon, for law-enforcement and surveillance purposes. In addition to raising ethics and privacy concerns, some have criticized the technology's accuracy.
Using facial recognition to prove Northam's innocence would be a long shot at best, said Alice O' Toole, a professor at the University of Texas at Dallas who studies the facial recognition capabilities in both humans and software.
"[Facial recognition] would not be a solution that would give a positive ID for sure," O' Toole told StateScoop.
While she declined to comment on the politics of Northam's predicament, O'Toole said facial recognition has a number of limitations that would prevent reliable identification in the case of the yearbook photo, including its age and quality. She also said current facial-recognition platforms struggle to match subjects who have aged. In this case, nearly 35 years have passed since the photo on Northam's yearbook page was taken.
"Aging is enormously untested," O'Toole said. "The algorithms are not well tested on aging because they're all machine learning and there's not great databases to train on how faces age. So aging is a weakness of the algorithms. Plus, the image quality is really very bad, from what I've seen in newspapers and old year books."
When asked Saturday if photos existed of Northam similar to the yearbook image — potentially with better picture quality or other distinctive qualities — the governor said "absolutely not."
Northam's office did not respond to requests for comment.