California to spend $134 million securing voting systems ahead of November elections
A budget submitted this week to Gov. Jerry Brown includes the biggest investment in election security seen in the state in more than a decade.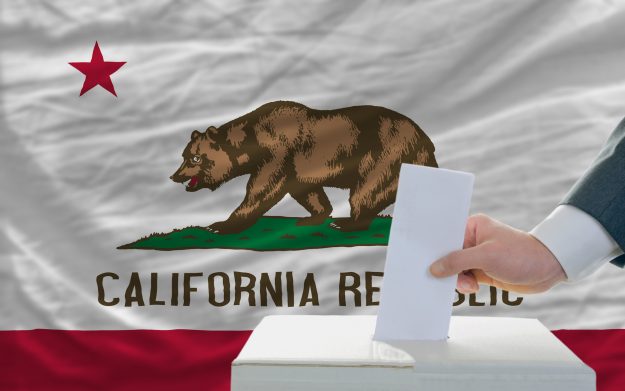 California will spend $134 million on modernizing election systems throughout the state, as part of a state budget legislators submitted Thursday night to Gov. Jerry Brown. Under the spending plan, the state will assist its 58 counties in replacing ballot equipment, upgrading voter registration files and purchasing new software for local elections officials.
Secretary of State Alex Padilla's office also announced $3 million in additional spending to create two new offices dedicated to election security: the Office of Enterprise Risk Management, which will hire election-security experts to fortify the state's existing information technology assets, and the Office of Election Cybersecurity, which will focus coordinating cyberdefenses between the state and counties, and combatting misinformation directed at California voters.
"While the White House remains in denial, our national security apparatus has verified that the Russian attacks on our democracy did not end with the 2016 election," state Sen. Henry Stern, a Los Angeles Democrat, said in a press release. "California voters deserve secure elections and credible information leading into November."
The $134 million for new hardware and software will be paid out as matching funds to local governments seeking to modernize their voting systems. Padilla spokesman Jesse Melgar told StateScoop the money represents California's biggest statewide investment in more than a decade.
Local officials will be able to apply for funding to pay for improvements including electronic poll books, secure drop boxes for mail-in ballots, communications technologies to facilitate voter registration and ballot-on-demand systems.
Melgar said once counties begin applying for the funds, distribution will be an "ongoing process." Some new equipment and software may be in place this year, but Melgar said the goal is to make all the upgrades in time for the 2020 presidential election.
The new offices, however, are expected to be staffed up by November, he said, with recruiting and hiring to begin after the beginning of the new fiscal year on July 1. Both agencies will be housed under Padilla's office.
While California is prepared to spend big on election security, Melgar said the state's existing infrastructure is holding up. "We're confident in the security and integrity of our election systems," he said. "There isn't anything out of the ordinary."
But high-profile glitches do pop up. A printing error in Los Angeles County ahead of the June 5 primary resulted in more than 118,000 voters — spread across one-third of the county's 4,357 precincts — being cut from the rolls . (As of June 15, county officials are awaiting the results of a third-party audit.)
Meanwhile, state leaders are still deliberating when they'll accept the $36.3 million allocated to California by the federal Election Assistance Commission. Melgar said the state intends to make a formal announcement about accepting that sum in the next few weeks.