California CIO Amy Tong moved into innovation role
Gov. Gavin Newsom appointed Tong, who's been the state CIO since 2016, to lead the California Office of Digital Innovation.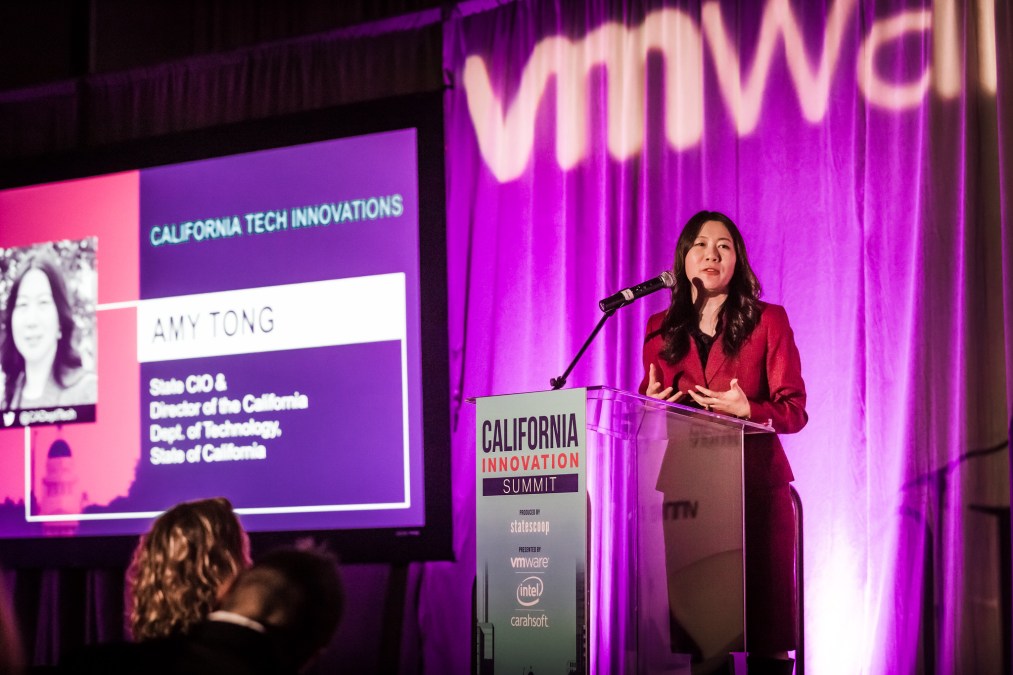 California Gov. Gavin Newsom announced Wednesday night that Amy Tong, the state's chief information officer since 2016, will step down from that role and become the director of the state Office of Digital Innovation in January.
With the move, Tong will replace Udaya Patnaik, a former business management consultant who was hired in February 2020 to lead the then-new Office of Digital Innovation. The office was created in 2019 with the goal of modernizing the state's websites and public-facing digital services.
Tong, 48, was appointed to the CIO role by Gov. Jerry Brown, and stayed on after Newsom took over in 2019. Before leading the California Department of Technology, she had served in senior IT roles in several other state agencies, including the California Health and Human Services Agency and the California Lottery.
The Office of Digital Innovation is separate from CDT, housed in the state's Government Operations Agency.
As CIO, Tong's been credited with advancing the use of agile development in state IT projects, including the establishment of an Innovation Lab shortly after she took the role. The work hasn't been without criticism, though: Last August, the California State Auditor called CDT a "high-risk" agency over how some projects using agile development are managed.
More recently, the California Department of Technology launched a five-year "road map" for the state's cybersecurity governance, including plans to refine internal policies and recruit new cyber talent to the state workforce.
In February, Newsom appointed Russ Nichols, who had been the head of enterprise information services at the California Department of Corrections and Rehabilitation, as Tong's deputy CIO. Nichols will serve as interim CIO after Tong moves into the digital innovation position, CDT confirmed Thursday.
Newsom's press release did mention Patnaik, the innovation office's former director.