Boston Mayor Wu names new CIO, chief digital officer
Boston Mayor Michelle Wu named Santiago Garces as chief information officer and Julia Gutierrez as chief digital officer.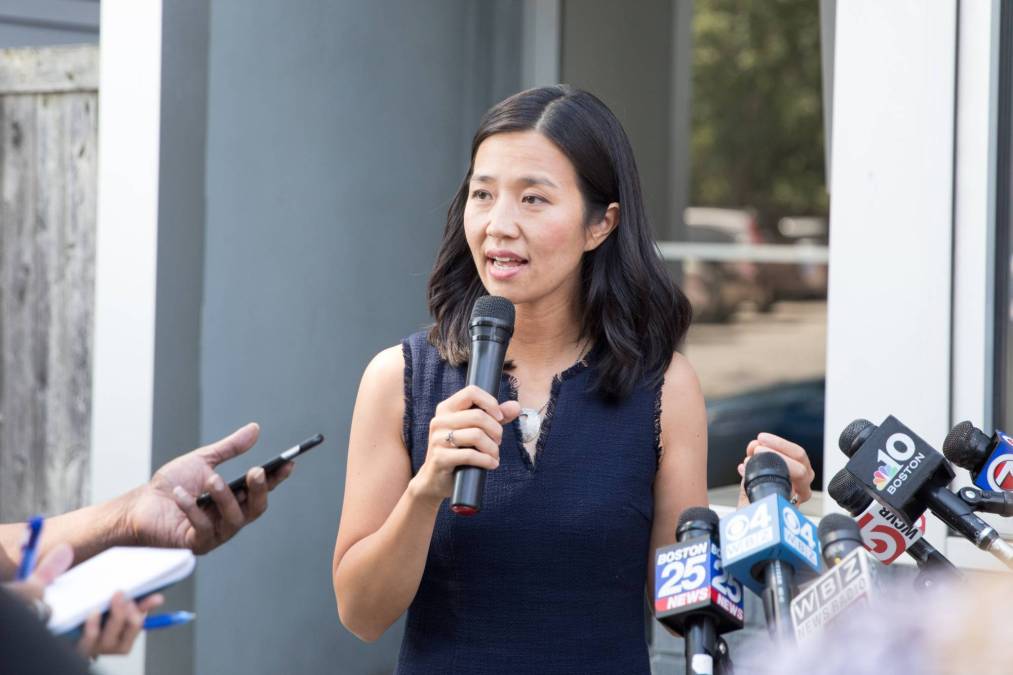 Boston Mayor Michelle Wu on Monday named two new senior technology officials — including a new chief information officer — to support her push for greater digital equity in the city.
Wu named Santiago Garces, who's served as CIO of South Bend, Indiana, and Pittsburgh, as the new CIO. Garces is set to begin in May, replacing Alex Lawrence, who'd been serving as interim CIO since last November. Wu also announced that Julia Gutierrez, who spent nearly five years with the Massachusetts Digital Service, will start next month as Boston's chief digital officer.
As head of the Department of Innovation and Technology, Garces will be responsible for overseeing the city's overall technology strategy. Gutierrez, meanwhile, is tasked with leading the technology department's digital services team, which manages the city's websites and mobile apps. But Wu charged both officials with developing services that are more easily accessible by a broader range of the city's nearly 700,000 residents.
"Technology is essential for delivering great city services—from closing the digital divide, to streamlining City transactions and performing data analytics to improve our operations," the mayor said in a press release.
About 13% of Boston households don't have a high-speed internet connection, according to the Census Bureau.
Before joining the South Bend and Pittsburgh city governments, Garces cofounded a nonprofit, called enFocus, that convened South Bend officials, the school board, hospitals and a local bus operator to improve the city's technology-based services.
"My career has been focused on how City governments can better use technology with and for their residents," Garces said in the press release. "I am looking forward to taking the next steps here in Boston, where there is a great track record of tech innovation and a great opportunity to do even more."
The new technology officials are named following an announcement by Wu in February that the city plans to spend more than $12 million on digital equity, most of it to ensure that school-aged children have internet access. In Monday's press release, Gutierrez said she was "inspired" by Wu's "vision for a City of Boston that represents all types of Bostonians."
Digital access was also a priority of Lawrence, the interim CIO, who last December told StateScoop that broadband access would play a key role in the city's forthcoming "digital equity strategy."
Another former Boston CIO, Jascha Franklin-Hodge, who held the role for four years under Mayor Marty Walsh, was named last December as Boston's "chief of streets." He told StateScoop of plans to use data to make the streets safer and develop "high-quality public spaces."