Boston to invest more than $12 million in digital equity
The funding will support connectivity for more than 23,000 library users and families, Mayor Michelle Wu said.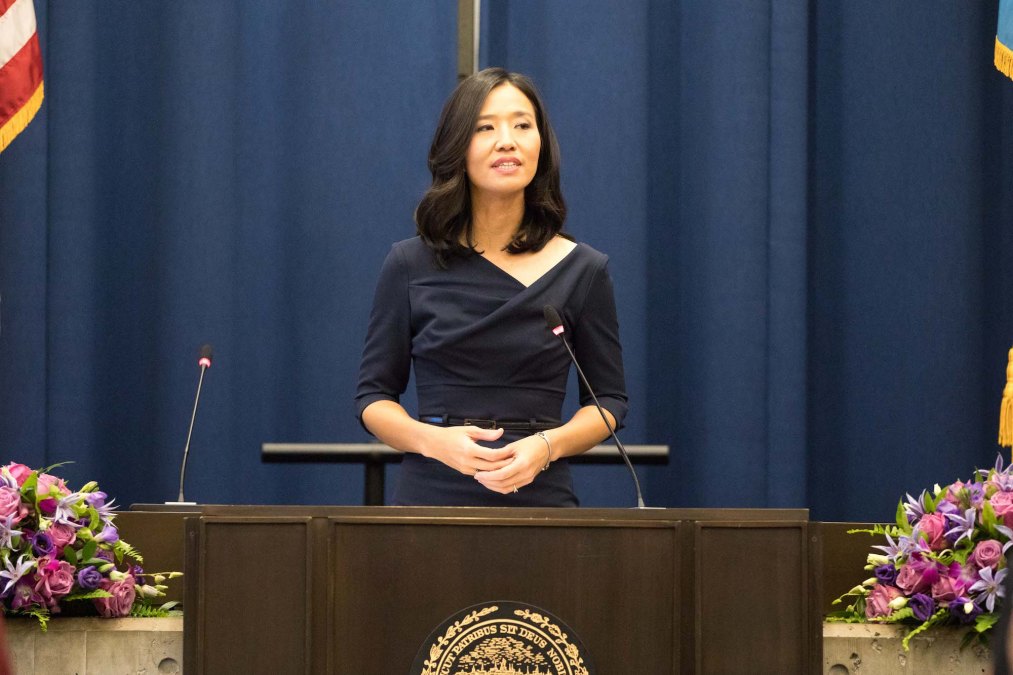 Boston Mayor Michelle Wu on Wednesday announced that the city plans to invest more than $12 million in digital equity initiatives, with the goal of providing internet to 23,000 residents.
Wu, who made the announcement with Sen. Ed Markey, D-Mass., said in a press release that the investment will be made through funds from the Federal Communications Commission's Emergency Connectivity Fund. The fund was signed into law by President Joe Biden as part of the American Rescue Plan last March, with the intent to enable schools and libraries to buy connectivity equipment like Wi-Fi hotspots, modems, routers and laptops for students and teachers to use outside classrooms.
"All Boston residents should have high-speed internet to help access school, work, and stay connected with loved ones," Wu said in the press release. "I am incredibly grateful to Senator Ed Markey and FCC Chairwoman Jessica Rosenworcel for funding the Emergency Connectivity Fund to address digital connectivity needs in Boston."
As part of Boston's $12 million investment, $2.2 million will be allocated to the Boston Public Library to acquire and distribute Chromebooks and home routers, while $10 million will be given to Boston Public Schools to support connectivity for 20,000 students and their families. The devices will be sent out under "long-term loan agreements," Wu's office said, complementing the city's initial distribution of 55,000 Chromebooks and 8,000 Wi-Fi hotspots during the 2020-2021 school year.