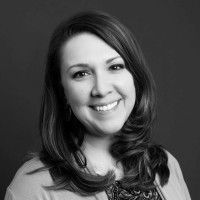 There's probably not a brief way to do it, but what's the past year been like for the Texas Department of Information Resources as it's helped the state government with the pandemic?
I would say in many ways this has been both the shortest year and longest year that I can certainly remember. As you know, Texas has a federated model for IT, but we serve as a technology thought leader and setting the state strategy as a resource, and we have our technology contracting. The pandemic really didn't fundamentally impact our priorities because DIR is solely focused on making sure that government agencies have the tools they need to provide Texans with that secure, modern, responsive services, which is what Texas agencies needed. For us it was an opportunity to put all of these tools and services that we'd had in place into action on a wider scale and on a much accelerated pace than we would normally see.
Was it tough helping agencies switch to remote work or making sure Texans could access their government services?
At first the biggest challenge was helping government switch to remote work, just with some of the basic technologies a lot of agencies don't have, like laptops and headsets. We were able to leverage a lot of the contracts we have in place with our partnerships with industry to be a laptop matchmaker of sorts to connect folks to those devices. We are the internet service provider for state agencies, so we doubled our bandwidth capacity to be able to handle the increased traffic. And setting agencies up to conduct remote work, whether it's through VPN or other technologies they didn't have. Then we saw it was a matter of making sure that agencies have those scalable, reliable applications to be able to continue to serve Texans. So that came to moving some legacy systems rather quickly either fully into a cloud or partially. And then of course cyber.
Right. Obviously you had the huge attack in 2019, but there were other incidents over the past year, not just ransomware. There are so many added concerns with secure and remote workforces and digital services.
It's always top of mind, and talking to practitioners, they're always thinking of security. And the question is always, you know, have I done enough? It never seems like it is. We expanded that attack surface when we had more government working remotely. And so, so there was a lot of education there, there was a lot of outreach. We felt competent in our networks and the walls we have built around that, but we worry more about endpoints now that we have so many more of those. That's a whole new challenge when you can't have everybody in a room together.
Do you still have a lot of people remote or are people coming back to the office?
Speaking for my agency, we're probably better suited to work remotely, being a technology agency, and frankly we've been busier than ever. I would say on any given day, we're somewhere between 20 to 50% in any of our offices. But the health and safety of my employees is always going to be a priority. One of the things that I think came through the pandemic is we know that we rely on technology heavily, and we certainly did in order to be able to deliver, but at the end of the day, these are human issues. So when folks are concerned about unemployment and their benefits, and concerned about not being able to pay their bills and being able to feed their family, that's a human issue and technology is not going to fix that. Knowing that we can provide solutions for technology, that can help address some of those issues, but we also have to remember the underlying human element. And how do we respond in that compassionate way as a government?
Do you think COVID-19 has raised the profile of tech in state government?
There's always been a challenge as you could get the IT leaders in agencies, they understand the value of IT, and they understand the importance of modernizing and securing and having these agile, flexible modern ways to deliver for our constituents, but translating IT to the business deciders, the appropriators, that's not always an easy thing. I think part of that is on IT leadership, and we're not always great at translating and translating that need. Well, the pandemic demonstrated that need very clearly and demonstrated the need and importance of modernizing legacy applications and why we need to have them ready and ready to scale should something come up. Our legislature meets every other year. They're in session right now, and it's a very different tone in the conversations that we have with the members of our legislature. Governor [Greg] Abbott's budget priorities included modernization of IT and specifically cybersecurity.