Biden can help states modernize by restoring White House's 'power to convene'
A former federal CTO hopes the new administration will take a greater interest in states' modernization and data efforts, starting with vaccine distribution.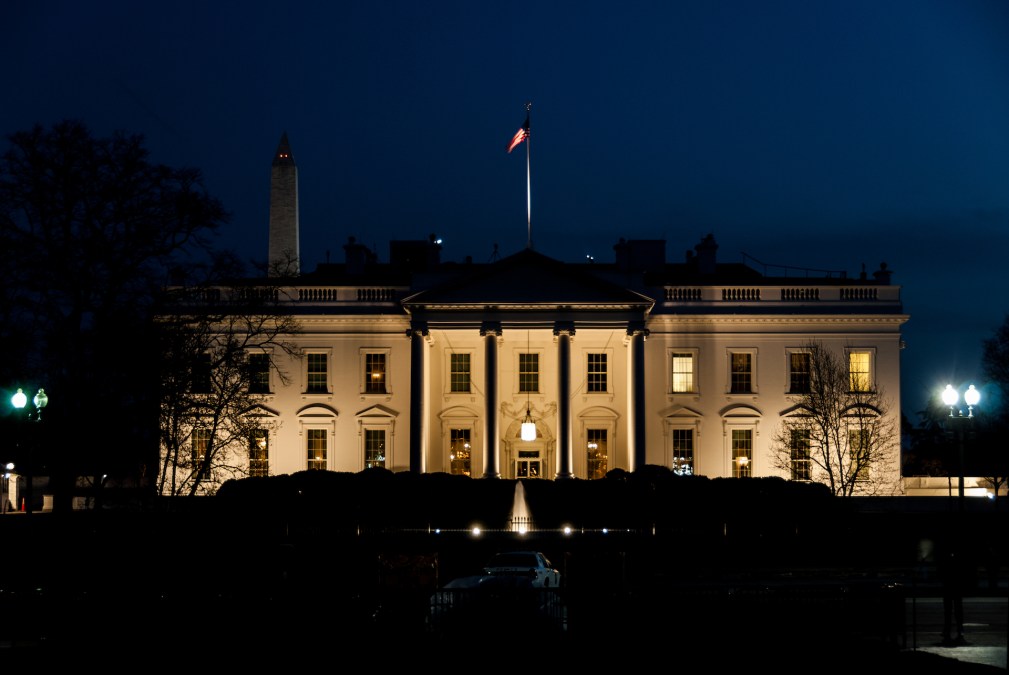 With their budgets poised to be depleted for years thanks to the COVID-19 pandemic, and with additional federal relief remaining a murky prospect, states are facing higher hurdles in their attempts to modernize government.
But, a former U.S. chief technology officer said, a new presidential administration may be able to assist state modernization initiatives with the right personnel appointments and an agenda that takes an active interest in helping states provide services to their residents.
"One of the things that's really a big part of the White House's mandate is its power to convene," Cori Zarek, who served as deputy federal CTO during President Barack Obama's second term and as acting CTO for the first few weeks of the Trump administration. "That's one thing we've seen drop off in recent years."
Zarek, who's now the director of digital and data at Georgetown University's Beeck Center for Social Impact and Innovation, told StateScoop that President-elect Joe Biden's Cabinet and sub-Cabinet selections may restore the White House's ability to offer technology guidance to the states, a function she said has been lacking under President Donald Trump. And that, she said, has had the knock-on effect of making it more difficult for states to share data with each other, which has been made all the more critical by the pandemic.
"Absent that type of their coordination, we see states left to their own devices to share information in less coordinated way," she said.
Zarek said there have been a few nonprofit and academic efforts to help states replace their dated IT infrastructure with modern software solutions, particularly the State Software Collaborative that the Beeck Center runs in conjunction with former leaders of 18F, one of the federal government's digital services agencies. The collaborative was launched with the goal of helping states work together toward common software solutions, like unemployment benefits or the Affordable Care Act's health insurance exchanges.
But she also said more could be done with strengthened technology leadership in the White House, 18F and its parent, the General Services Agency, and the U.S. Digital Service, in addition to the Cabinet agencies.
"States are charged with leading some of the most impactful programs we rely on," she said, echoing what many state chief information officers have said about programs like unemployment payments, Medicaid and nutrition assistance. "If we have more lines for states to communicate with each other so we can all benefit from these proven solutions, I think we could stand to see a reimagined landscape both with policy and implementation."
'Transparency and oversight'
So far, Biden has not named who'll oversee technology policies in his administration, though some of the people he's picked to oversee the incoming administration's response to the pandemic — on which the current White House has largely left states to their own devices — suggest stronger relationships with state governments, especially in the immediate future as vaccine distribution begins.
During an event in Wilmington, Delaware, Tuesday Biden introduced Jeffrey Zients, who served in the Obama administration in a number of roles, as the incoming coordinator of the White House's pandemic response, a job that he said would involve close partnerships with state and local officials.
"We will oversee the rollout of the vaccine which, as the president-elect said, will be one of the greatest operational challenges our country has ever faced," Zients said in prepared remarks. "And we will also pull the country together — across governments at the federal, state, and local levels, and across the private sector."
Zarek, who spoke with StateScoop before Zients and other members of Biden's health and pandemic response team were introduced, said that clarity on data surrounding vaccines will be crucial in a nationwide distribution involving state and local governments. That clarity, she said, will need to come from the top down.
"We are going to need transparency and oversight into the data around all these topics whether we're talking about infection rates or vaccine availability," she said. "Having the ability to track that in real time, and having members of the public understand what the data is telling us is going to be key."