Why AI might be the most under-used emergency response tool
A new report from Microsoft makes a case for why emergency management agencies should be doing more with artificial intelligence.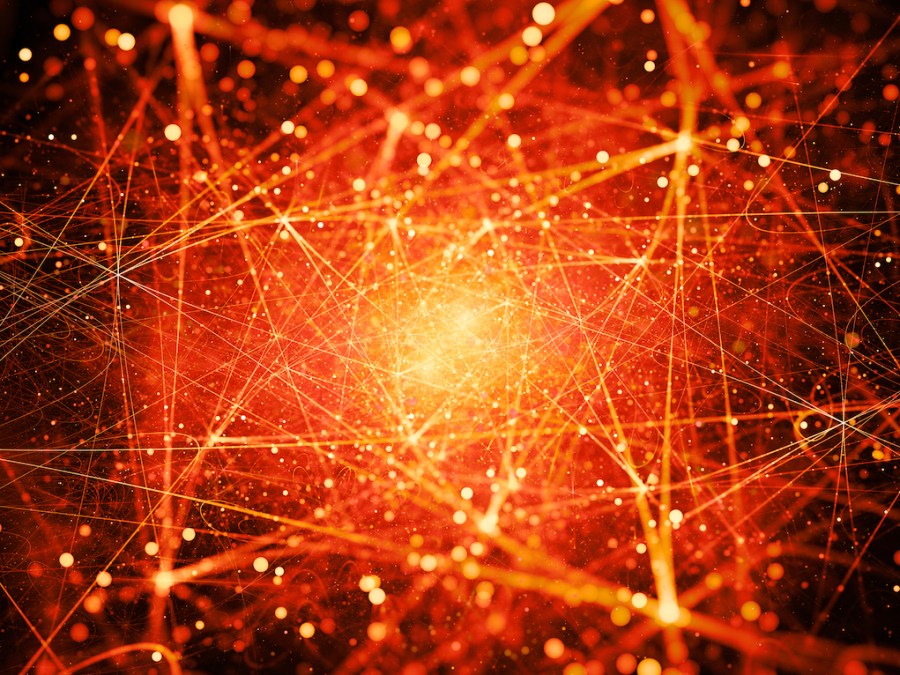 According to a report released by Microsoft Thursday, artificial intelligence is proving to be one of the most effective technologies that governments deploy to mitigate destruction from natural disasters like hurricanes, wildfires and earthquakes, as well as the COVID-19 pandemic. In California especially, where recent wildfire seasons have lasted 75 days longer than usual, more adoption of AI could enable emergency management agencies to rally more precise responses to events more quickly, potentially saving lives and reducing property damage, or to cut costs on preventative capital improvement projects, the report found.
Bijan Karimi, the assistant deputy director for emergency services at the San Francisco Department of Emergency Management, said in a webcast hosted by Microsoft on Thursday that he's excited about AI as staff in his emergency operations center sort through oceans of data to better understand the health crisis. Without the aid of AI, he said, his staff don't have enough time to do the type of analysis that can fully inform decisions during an emergency.
"We're trying to figure out what's important and what's just chatter in the background," Karimi said. "So many things are interacting now in ways that perhaps weren't intended. It's not possible to take a single piece of information and know where it's coming from and how it's impacting other things. That is the information challenge we have. Even when the information's coming in, it's not linear. So many things are connected to one another."
San Francisco uses "information networks" like Twitter or reports on current search trends to monitor the pandemic, Karimi said.
"It's just a way to help us better manage the resources we have to meet the needs that are there," Karimi said. "We can't filter all this information in real time."
Aiding response
In its report, Microsoft said the data-management challenges faced by emergency management officials like Karimi are perfectly matched for the pattern-recognition capabilities of AI.
The company pointed to several recent and ongoing projects in government in which AI promises to supply officials with actionable intelligence that otherwise might go unnoticed. In a 2018 study by Harvard University and the Massachusetts Institute of Technology, an AI that was fed historical seismological data from Oklahoma detected meaningful changes in the data 17 times more frequently than the Oklahoma Geological Survey, the state agency that had analyzed the data using traditional earthquake detection tools.
A current project between the City of Los Angeles and the University of Southern California is using AI to uncover how much of the city's 7,000 miles of water pipes should be replaced with earthquake-resistant pipes, "with the smallest footprint and smallest cost," according to Bistra Dilkina, one of the researchers. The study's results, which are expected later this year, could greatly reduce the investment required by the city.
NASA-funded research at Chapman University in Orange, California, that analyzed the location-data of Facebook users moving around Northern California's destructive 2018 wildfires uncovered insights about human behavior that could inform future evacuation efforts. Shenyue Jia, one of that project's researchers at Chapman, said the most prominent pattern the analysis uncovered was that "the greatest drops and climbs in population over time matched the time when mandatory evacuation orders were placed and lifted near the fire perimeter."
Several jurisdictions around California are already using AI to support their wildfire response efforts. The Los Angeles Fire Department, California Public Utilities Commission and the fire departments of Los Angeles, Orange and Ventura counties are using an AI-powered program called WIFIRE that runs on supercomputer at a University of California, San Diego laboratory. WIFIRE uses data from weather stations and imagery from ground cameras and satellites to provide responders with maps of wildfires and their predicted paths.

Another AI-powered tool, called the Fire Integrated Real-Time Intelligence System, or FIRIS, uses data from the infrared cameras and other sensors mounted on aircraft flying over wildfires to verify in real time the predictions made by WIFIRE and help it adjust its predictions.
Technology isn't magic
Many of the existing technologies used by government to manage emergencies, the Microsoft report claimed, could also be made more effective with the introduction of AI. One example cited is a deep-sea buoy network operated by the National Oceanic and Atmospheric Administration, called the Deep-ocean Assessment and Reporting of Tsunamis, or DART. A string of surface buoys and seabed sensors dotted along the Pacific coasts in Asia, North and South America, along with a few sensors off the North America's Atlantic coast, send temperature and pressure data to human analysts looking for warning signs of incoming tsunamis.
"We have the data specialists and scientists who are working on monitoring, but AI could point them to the more interesting bits of data," Eric Kihn, director at NOAA's Center for Coasts, Oceans and Geophysics, is quoted as saying in the report.
Responding to a question about potential privacy violations introduced by AI, Karimi emphasized the importance of developing policies that account for "community concerns."
Responding to concerns that AI could displace human workers, Microsoft executive Stuart McKee said on the webcast that despite AI's promise, "technology [alone] doesn't really solve any problems."
"The technology itself isn't magic and doesn't immediately solve problems," said McKee, a former chief information officer of Washington state. "You still need people … that are leaning in, using these tools, modifying the tools and applying the tools in really appropriate and creative ways."
Update 7/16/20: A previous version of this story indicated that San Francisco's emergency management center was using AI. It's been corrected to reflect that Bijan Karimi was speaking hypothetically about what he'd like to do with AI.