Arkansas embarks on executive-branch data center consolidation
The project is expected eventually to save as much as .4 million annually, say the heads of the state technology agency.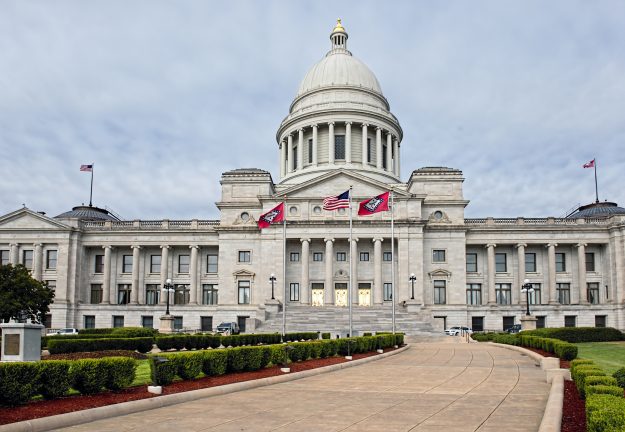 Speaking before Arkansas lawmakers this week, a technology department deputy director broached one of state government technology's most promising and challenging subjects: consolidation.
Arkansas plans to spend $15 million within the next two to three years consolidating data centers for the state's executive branch agencies. As first reported by ArkansasOnline , Carder Hawkins, deputy director of the Department of Information Systems, told a financial oversight subcommittee on Wednesday that after four years it's estimated the restructuring will save the state between $4 million and $5.4 million annually.
Even more importantly, Hawkins said, the project is expected to shore up the state's disaster recovery and cybersecurity posture — an achievement that could prove of incalculable value in the face of growing cybersecurity risks facing state and local government.
"Today, our two data centers are only six miles apart, which causes a great risk to the state in case of a natural disaster," Hawkins said, adding that this set-up represents "limited or no disaster recovery" capabilities.
Through a lease agreement, the Arkansas Development Finance Authority will purchase computer equipment and software on behalf of the technology agency so it can begin implementing a plan that can be traced back to last summer. Technology research and consultancy firm Gartner created a five-year consolidation plan for DIS after being hired in August.
The firm found inconsistent security strategies across agencies, potentially jeopardizing the state's data and the financial cost of responding to a successful cyberattack.
An inconsistent environment was also cited as a financial inefficiency — uniform strategies and technologies across agencies are expected to generate economies of scale that figure into the state's projections for cost savings. Arkansas state government spends almost $10 million on servers and storage, and DIS estimates about $7 million of those expenditures can be made more efficient.
Consolidation can take on a variety of maturity levels in state government IT, from consolidation of a single technology function, such as storage, to a complete overhaul of an enterprise's IT structure — from personnel to procurement.
Any level of consolidation tends to garner support from the National Association of State Chief Information Officers, which advocates for state and federal legislative support so that state technology agencies can pursue improved cost efficiency and security. NASCIO's current president, Oklahoma Chief Information Officer Bo Reese, is credited with a leading a consolidation effort saving the state an estimated $372 million annually.