Winners announced in NYC Open Data competition
The citywide competition challenged contestants to create digital platforms using 2,000 public datasets to address civic issues.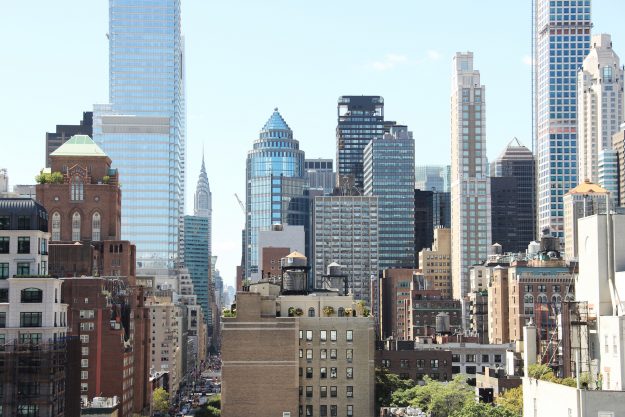 New York City's Open Data team announced the winners on Friday of the first annual citywide competition challenging developers to create digital platforms that use the city's public datasets to address civic issues.
The competition, called the NYC Open Data Project Gallery Contest, was open to the public and received dozens of entries from contestants devising ways to manipulate the city's more than 2,000 datasets. The contest was organized by the city's Open Data team, a partnership between the Mayor's Office of Data Analytics and the Department of Information Technology and Telecommunications.
The four first-place winners will receive a certificate of recognition from New York Mayor Bill de Blasio. Their projects will also be featured on the NYC Open Data website .
The winning projects include a platform to analyze which tree species have the best survival rates in specific New York neighborhoods, an interactive visualization of all of the city's trees and a group called Participation Lab, which won two awards for developing a website that helps community members decide how public money should be spent.
"New York City residents decide together and vote on how to spend $30 million taxpayer dollars on community projects in PBNYC — of course they want to know how those projects are coming along!" Hadassah Damien, the Participation Lab project's creator, said in a press release.
Participation Lab's winning site, myPB.community , won one prize for being the "project that best facilitates engaging in civil society," and another for earning the competition highest overall rating and also using at least two datasets.
The contest was initially launched in March during Open Data Week 2018, a weeklong festival held in New York centered around the availability of public datasets.
"I am thrilled to see our city's public data being put to such creative, thoughtful, and groundbreaking use," New York Chief Information Officer Samir Saini said in a press release. "Open data is a powerful tool that fosters civic innovation, and I hope that more New Yorkers will be inspired to tap into the portal and see all that it has to offer."