Whistleblower suit over San Diego GIS contract allowed to move forward
A former employee of the software company SAP alleges he was fired as retaliation for warning his colleagues about how a contract was awarded.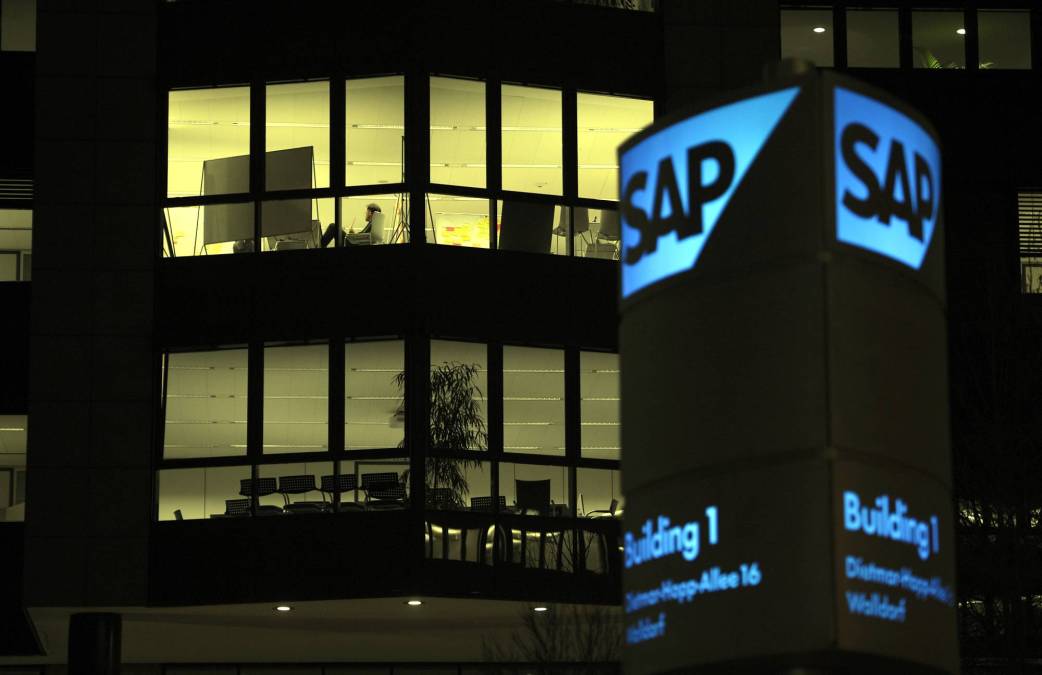 A California court on Wednesday allowed a former SAP employee to proceed in a lawsuit against the software giant and the consulting firm Deloitte. The suit alleges that while developing software for the City of San Diego, SAP helped Deloitte win a contract to implement the technology and that Deloitte billed the city for work it never completed.
The former SAP employee, Thomas Rocco, has also alleged that he was removed and then later fired from his role as a consultant in the company's state and local government practice after he raised warnings that the company risked violating California's False Claims Act, a law that levies fines on parties that defraud government agencies.
The case stems from a 2014 contract San Diego issued to SAP for the development of geographic information systems software that could help the city map its infrastructure assets, one of many jobs San Diego has outsourced to the company since 2007, when it began using SAP as one of its primary vendors to run municipal business operations. Rocco worked as SAP's "city client partner," serving as the point of contact for San Diego's day-to-day needs. After the GIS contract was awarded, the city in 2015 put out a competitive request for proposals seeking a systems integrator, with SAP to help choose the winning bid.
Rocco's suit names SAP and Deloitte as defendants; San Diego is not named as a party.
According to court records, the systems integrator contract came down to two firms: Deloitte and a smaller firm called Labyrinth Systems. Deloitte and SAP have a longstanding, widely publicized relationship, with the Deloitte rated as one of SAP's "platinum value-added resellers," a distinction it shares with other major IT consulting houses.
According to emails Rocco included in his complaint, a handful SAP executives attempted to steer the integration contract away from Labyrinth. Court records show one SAP vice president sent an internal email referring to Labyrinth as "crooks and liars," and later sent another that asked colleagues: "Any way we can buddy to Deloitte?"
"Our SAP Delivery and Sales Teams stand ready to support Deloitte in winning this opportunity and are happy to provide background information," the SAP vice president, Scott Porter, wrote in a November 2015 email, according to the suit. Rocco's suit claims those messages were eventually forwarded to him, at which point he confronted Porter about the legality of favoring Deloitte while slagging the other bidder. Porter claimed SAP "should be able to leverage pre-existing relationships with a key partner such as Deloitte."
Deloitte won the $20 million systems integration contract in April 2016. But San Diego later gave SAP a contract to deploy the GIS software, a role Deloitte was already obligated to fulfill. According to court records, Deloitte still billed the city nearly $836,000, while SAP was eventually paid $1.6 million for the actual deployment.
Rocco's complaint also claims that in April 2016 he was involuntarily moved from SAP's SLED division to its aerospace and defense practice, which had far fewer revenue-generating sales opportunities. It also shows he was eventually fired in April 2017.
Rocco's suit, originally filed after his firing, was dismissed in December 2019. But a three-judge panel in an Orange County appellate court this week reversed part of that decision, allowing Rocco to amend his complaint and proceed to trial. (The judges agreed, however, that some of Rocco's claims, including one alleging that Deloitte directed San Diego to give SAP the software-deployment contract or colluded with SAP to win the implementation bid, did not hold up.)
Lawyers representing Rocco told StateScoop they expect their case to turn up more emails between SAP employees that show Deloitte had an inside track and how they retaliated against Rocco for sounding the alarm.
"This is really exactly how employees at software companies should behave," said Mark P. Ressler of the law firm Kasowitz Benson Torres. "Tom was a firsthand witness to inappropriate conduct and he called out his employer for that conduct in hopes they'd stand down. Whistleblower protection exists exactly for these scenarios."