North Dakota organizes 3D printer owners to make face shields
North Dakota partnered with a local science museum to harness the public's "high-tech equipment and innovative solutions" and coordinate resources.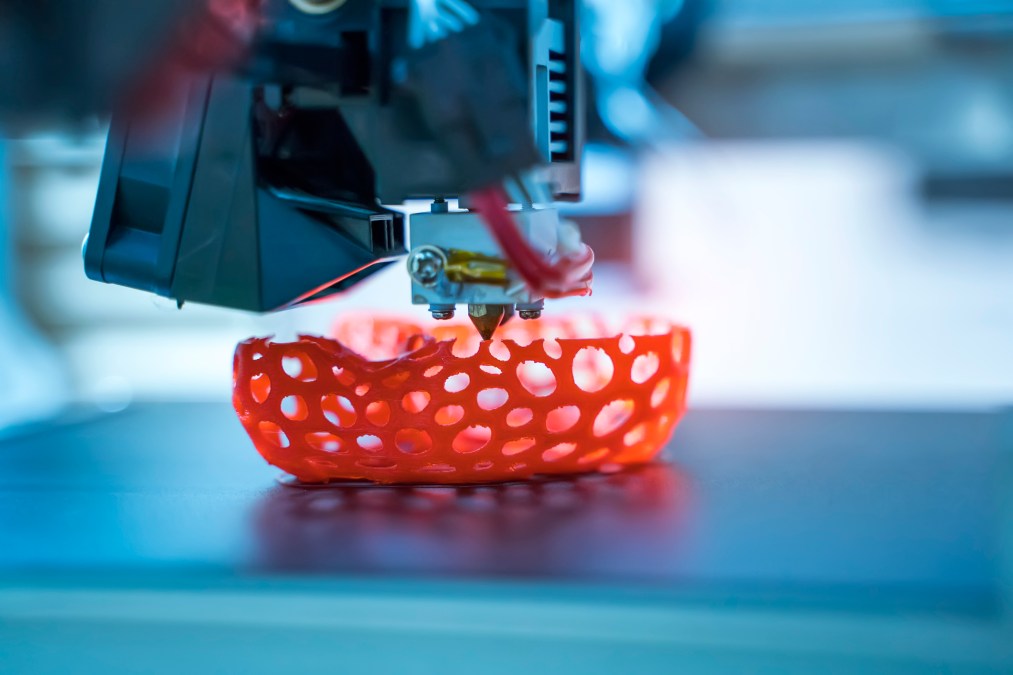 Hobbyists and universities around the U.S. have dusted off their 3D printers to produce additional personal protective equipment and medical gear for hospital personnel and other essential workers as COVID-19 continues to spread. The efforts have been largely uncoordinated in the rush to meet urgent demand for supplies like face shields and ventilators, but a new partnership — between the North Dakota state government and a science museum in the state capital of Bismarck — is matching volunteers with organizations seeking supplies.
The Gateway to Science museum partnered with North Dakota's Information Technology Department, the state university system and Microsoft to launch a website last week called the Personal Protective Equipment Portal. The museum's executive director, Beth Demke, told StateScoop she was being approached by people with "some really cool 3D-printed designs" for equipment, but wasn't sure whether they could actually be used by professionals.
"Rather than just launch into creating things, I reached out to the health department and said is this something that we could help to make?" Demke said.
Demke said after the museum and its partners consulted with the North Dakota Department of Health to settle on a face-shield design that met the state's health standards, volunteers were sent 3D-printing files and plastic pieces so they could begin production for local health organizations.
"The project itself is not just about printing face shields," Demke said. "The project is coordinating this vast network of people that have high-tech equipment and innovative solutions. They've got energy, they've got innovative ideas, they've got all kinds of really awesome stuff going on. How do you channel that into something that makes a true difference and not just making us feel better?"
The PPE Portal also has a form allowing residents to submit ideas for new designs for other types of equipment, such as behind-the-head straps for face masks. The group has submitted several of those designs to the health department, but they were rejected for failing to meet medical standards, such as ease of disinfection, Demke said.
North Dakota has confirmed just 644 coronavirus cases and 13 related deaths, but Gov. Doug Burgum said in a briefing Tuesday that the positive testing rate, one of the key metrics for measuring contagion, is "going in the wrong direction" as the 14-day rolling average of positive test results approaches 6 percent. He also cited the importance of ensuring the state can find ways to meet the heightened demand for medical supplies.
The PPE Portal is especially important when it comes to ensuring equal access to equipment for the state's vast rural areas, Demke said. The portal has received more than 2,000 requests for supplies in just two days. But Demke also said that volunteers are coming out in numbers just as strong.
"The work itself is spread all over the state," she said. "If you could put a stethoscope to the heart of the state you would hear these 3D printers buzzing all over the place."