USC researchers building nationwide police misconduct registry named for John Lewis
The Law Enforcement Work Inquiry System Registry, or LEWIS, is named for late Rep. John Lewis.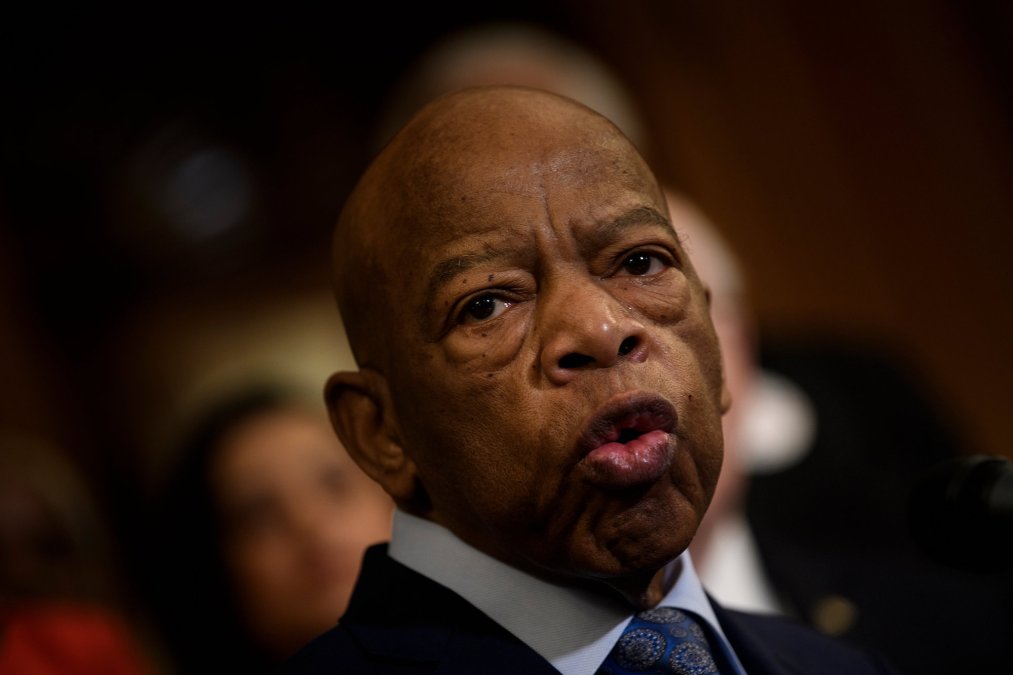 Researchers at the University of Southern California are currently populating and beta-testing a nationwide database of police misconduct cases that will launch later this year, the school announced this week.
The Law Enforcement Work Inquiry System Registry, or LEWIS, is a networked database designed to be used by all credentialed law enforcement agencies, according to the Safe Communities Institute at USC's Price School of Public Policy, which is building the system. The database is named for the late U.S. Rep. John Lewis, the Georgia Democrat and civil-rights leader who died last July.
The database is designed to pull from numerous data sources, including news reports and public records, according to a press release. Officials said there will be a public portal and a law enforcement portal to access the information in the database, with the police system designed to be used in the hiring process.
Officers are to be documented in the system who were terminated or resigned because of:
falsifying a police report
planting or destroying evidence
perjury
physical assault and harassment
sexual assault
violent extremism
excessive use of force
corruption
domestic violence
"A national police misconduct registry of abusive, violent and corrupt police officers is necessary to ensure transparency," Rep. Karen Bass, D-Calif., said in the release. "This will hold officers accountable to the people they are supposed to serve and protect, as well as prevent bad officers from leaving one department and being hired in another."
So far, the registry includes records of 200 officers going back about four years, Erroll Southers, director of the Safe Communities Institute, told KNBC.
The project has a number of high-profile supporters, including former California Gov. Arnold Schwarzenegger, who serves as chair of the Schwarzenegger Institute for State and Global Policy at USC, and Frank Serpico, a former New York Police Department detective whose whistleblowing memoir about police corruption was adapted into a 1973 film starring Al Pacino.
Database planners conducted a survey to gage support and found 73% of Republicans and 90% of Democrats approved this kind of registry.
An April 2020 paper in the Yale Law Journal claimed to be the first systemic investigation of "wandering officers," those fired by one department and hired elsewhere. Researchers examined the records of 98,000 full-time law-enforcement officers over 30 years in Florida, and found that in any given year, 3% of officers employed at agencies were previously fired.
That paper was published a month before the murder of George Floyd, which sparked protests and discussions on police brutality nationwide. Bass' George Floyd Justice in Policing Act, which passed the House in March, would create a nationwide police misconduct registry at the Justice Department.