Under new CIO, Oregon IT aims to grow up
Newly-appointed statewide chief information officer Terrence Woods said his mission is to build a strong foundation of IT that will allow the state to grow.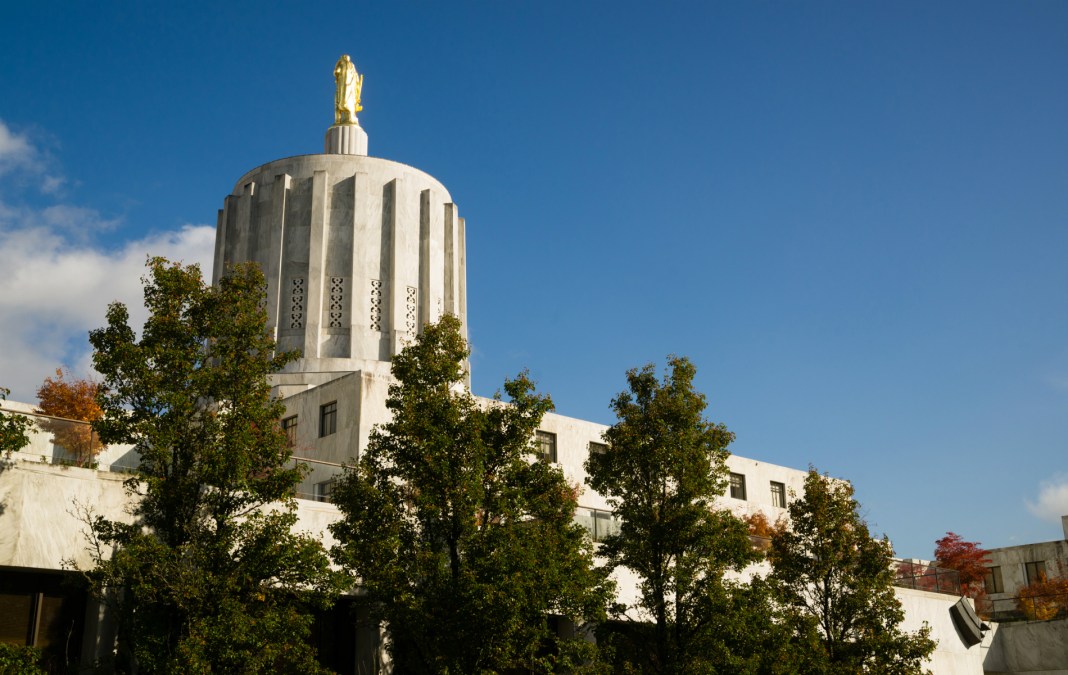 Oregon's new chief information officer said the state will target fundamental government technologies under a renewed focus on IT by Gov. Kate Brown.
Terrence Woods, who was appointed to the CIO position earlier this month, told StateScoop last week that he'll be spending the coming months improving information security, upgrading broadband connectivity and modernizing legacy systems at nearly 600 state government offices.
Woods spent nearly two-and-a-half years as Oregon's deputy CIO before taking over the top job on an interim basis following the April resignation of Alex Pettit, who had a falling out with Brown. He took his first role in state government with the Oregon Department of Human Services in 2005, becoming the agency's deputy CIO in 2010. He later worked as the IT director of shared services for the Oregon Health Authority and as the CIO for the state Department of Revenue before entering the state CIO's office in 2015.
Having seen a broad range of the state's businesses in his 13 years in Oregon state government, Woods says he's now leading an IT organization that in many ways is still in its early stages of maturity. But whatever the focus area, Woods said his basic strategy will remain the same.
"Any organization I've ever been a part of, the people come first," Woods said. This aligns closely with the emphasis on user experience the governor has posited as a motivation for her focus on IT and the ways citizens use it to interact with government.
It also aligns with the five priorities outlined by Brown's IT strategic plan, which calls for modernizing and standardizing critical statewide systems like payroll, procurement and employee email; optimizing service delivery in part through the development of a statewide cloud strategy; making software development transparent by posting status summaries online; creating and managing a statewide data strategy; and improving cybersecurity.
The state is now rolling out several large IT modernization projects, including a $69 million project contracted to FAST Enterprises to transform the state Department of Motor Vehicles' systems. The state is also overhauling its human resources system, Woods said, but in many ways, Oregon is "at the beginning stages" for many of these efforts.
While some states focus on innovations like centralized customer-experience portals, internet-connected devices or blockchain-encrypted apps, Oregon is focused on building a strong foundation for its technological future, Woods said. "We have many different missions, but from an IT perspective, we're moving as one unit," he said.
On the data front, Woods said his office is now meeting with agencies to identify possible use cases when the state's incoming chief data officer begins next month, "rather than just starting with the data and not knowing what we'll do with it."
Signs of the state's interest in become a more mature IT organization can be found sprinkled throughout Brown's strategic plan: 30-year-old green-screen systems need to go, disparate IT purchasing and governance plans across agencies must be unified and the core connectivity that broadband enables to make everything else possible must be enhanced, the document reads.
Best of all, Woods said, is that the governor's office is supporting these efforts to ensure they can succeed. "The umbrella of it all," he said, "is we will continue to mature our governance across the government."