Commerce Department issues another $49M for tribal broadband
Vice President Kamala Harris said the Commerce Department's NTIA plans to award $500 million for tribal broadband this month.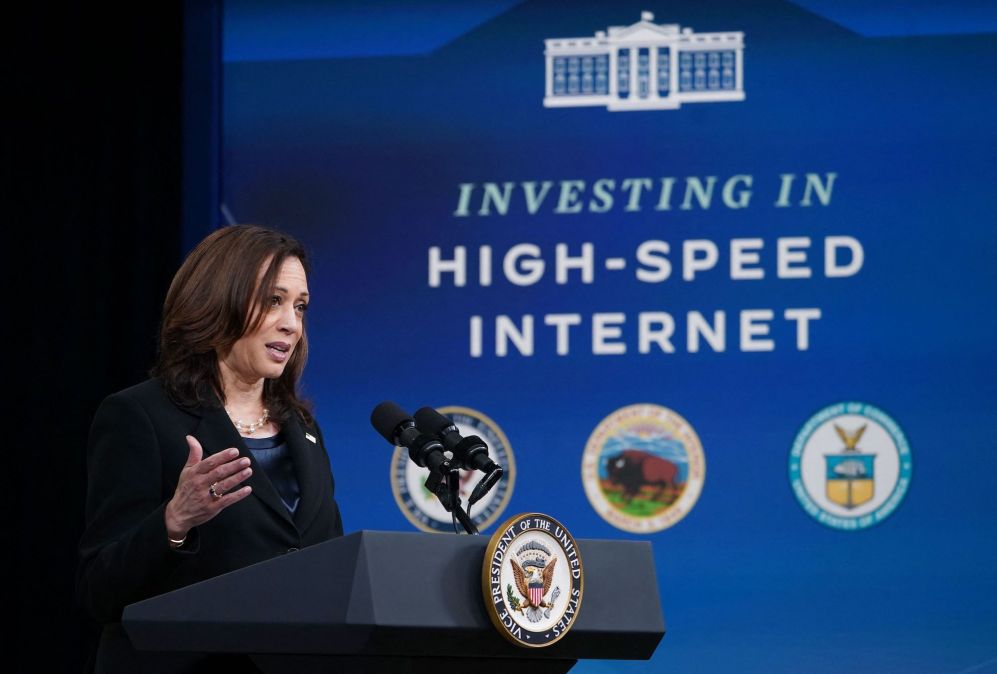 A pair of tribal nations in Mississippi and Oklahoma are due to receive $49 million for broadband upgrades, the Commerce Department's National Telecommunications and Information Administration announced Thursday.
Officials said the Mississippi Band of Choctaw Indians are getting about $8.4 million to install direct fiber connections to nearly 2,200 homes, as well as several dozen businesses. The connections, spread across a 524-mile network, will be capable of download and upload speeds of up to 105 megabits per second, according to the NTIA. The grant is also funding the construction of a new building for the Choctaws' utility department.
Meanwhile, the Oklahoma-based Osage Nation will receive about $40.7 million to build out a fiber network and erect wireless towers, which will serve more than 3,100 homes.
The grants awarded Thursday are the latest to go out as part of a nearly $1 billion Tribal Broadband Connectivity Program that was created in late 2020 as part of a federal appropriations package. The Biden administration opened the fund to applications last June.
The Choctaw and Osage grants come amid a torrent of activity for the tribal broadband program. During a press call Thursday, Vice President Kamala Harris said the administration expects to distribute about $500 million for tribal broadband this month. In recent weeks, the NTIA has sent $146 million to tribal groups in New Mexico and $50 million to Alaskan native communities.
Last year's $1.2 trillion Infrastructure Investment and Jobs Act, which included $65 billion total for high-speed internet improvements, also added $1 billion to the tribal broadband fund. Since last year, the NTIA has awarded 53 grants under the program, totaling about $339 million.