Tornado sirens in Dallas suburbs deactivated after being hacked and set off
Residents of two cities were woken up in the middle of the night Tuesday after someone gained access to the radio-based warning system.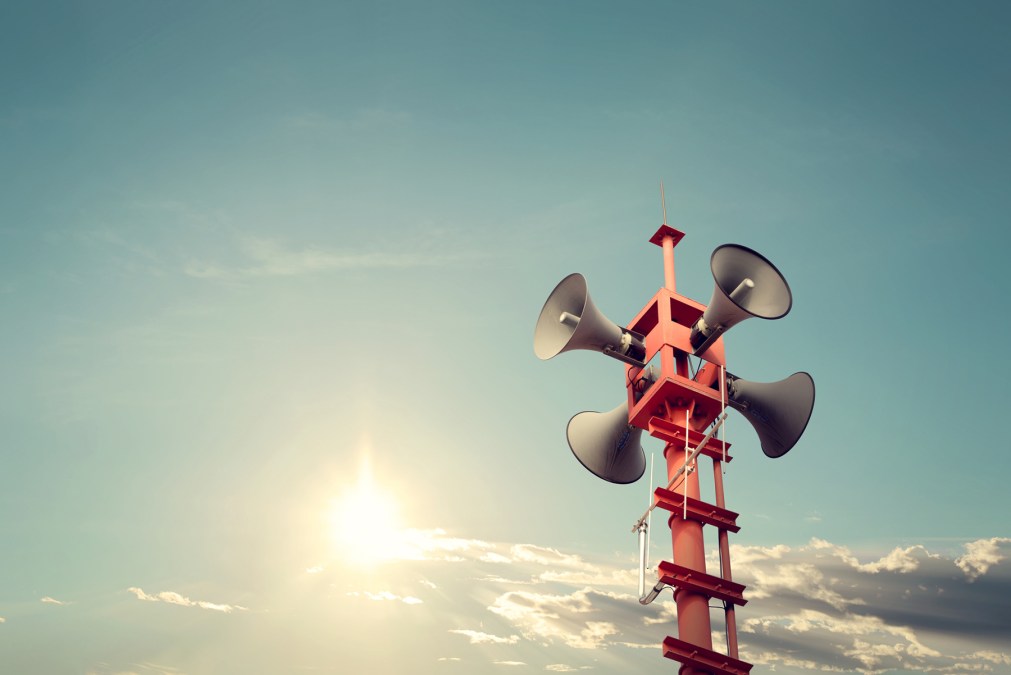 Tornado sirens that went off in two Dallas suburbs early Tuesday morning have been attributed to a small-scale hacking incident, officials said.
Residents of the cities of DeSoto and Lancaster were awakened about 2:30 a.m. to blaring noise suggesting that a tornado strike was imminent. At the time, though, overnight weather conditions around Dallas showed temperatures in the mid-50s and overcast skies.
Some people who heard the sirens took to social media to vent their frustration at being woken up in the middle of the night for a warning about a non-existent funnel cloud:
But later Tuesday, Lancaster officials issued a press release stating that the false alarm was the work of a hacker who had gained access to the system that runs the siren network it shares with neighboring DeSoto.
"Based on the widespread impact to the outdoor sirens located in two separate cities, including Lancaster, it has become evident that a person or persons with hostile intent deliberately targeted our combined outdoor warning siren network," the press release read.
DeSoto officials followed up Wednesday, saying the matter has been turned over to local police. The siren system has also been deactivated. In the interim, residents of both suburbs are being advised to sign up for CodeRed, which delivers emergency alerts via phone calls, emails and text messages, and was not affected by the incident.
Tuesday's hack recalled an April 2017 incident in Dallas proper when the city's network of 156 tornado sirens was set off more than a dozen times on a Saturday morning by someone who gained access to the city's radio-based alert system, with no actual tornado in sight, by transmitting a dual-tone multifrequency signal. The suburban siren system runs on similar technology.
Officials in San Francisco, which also has a radio-based siren network, said last year they upgraded the encryption on their system that they said should be strong enough to throw off malicious radio operators.