Tennessee CIO says citizen services mobile app will be ready in early 2019
Stephanie Dedmon, who recently took over as the state's IT chief, gave a preview of the app at the annual NASCIO conference.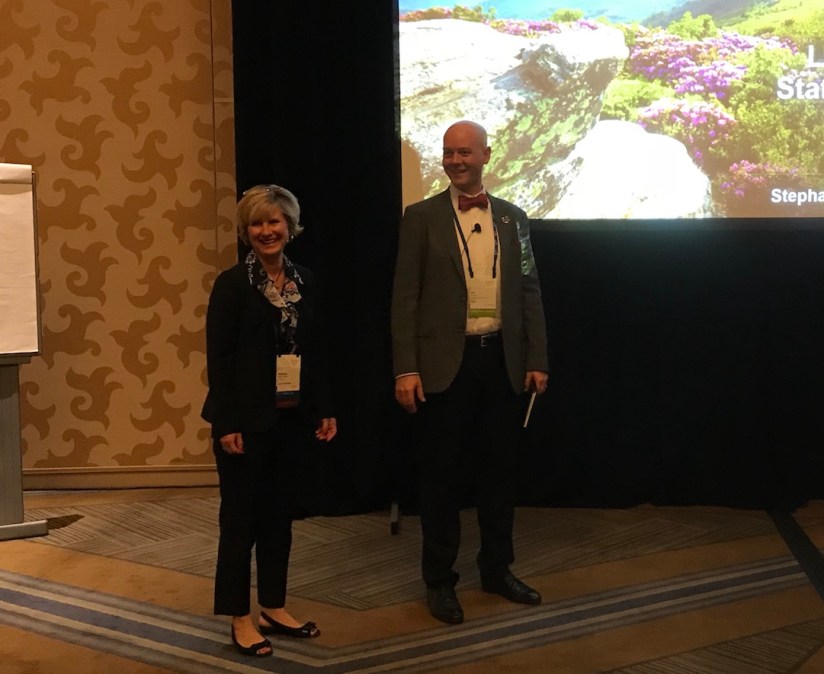 Some time in early 2019, Tennessee residents will be able to renew their driver's licenses or apply for professional certifications simply by pulling their phones from their pockets and opening the state's new mobile app.
That was the prediction made Tuesday by the state's chief information officer, Stephanie Dedmon, during a presentation on the app at the annual conference of the National Association of State Chief Information Officers in San Diego.
Dedmon, who was recently promoted to the CIO position after the Oct. 8 retirement of her predecessor, Mark Bengel, said the app, called MyTN, could eventually offer Tennesseans quick access to as many as 1,000 state-government services across 324 agencies, ranging from license applications and tax payments to a directory of nearby farmers' markets. It could also offer timely reminders, such as alerts for when a driver's license is expiring.
"We want to create a mobile-first, Amazon-like experience," Dedmon said.
Bengel announced the app's development in August 2017. To build the app, the state is working with Adobe, the software developer that is now also redesigning Tennessee state government's websites using its Experience Manager platform.
While Dedmon's slideshow and video of the app promised a smooth user experience, there are still hurdles to overcome before it can be released to the public, particularly with authentication. The app is being designed to recognize individuals' driver's licenses or Social Security numbers for services that require personal identifying information.
When the app is used for a service that requires a user to first present a photo identification, such as applying for a professional license, it will lock out certain entry fields until the user either uploads a photo of a driver's license or manually enters the license number. Once entered, the app will run the license against a database from LexisNexis to confirm the user's identity and address, Dedmon said. Once authenticated, the app will release the locked features.
While Dedmon is envisioning a future in which Tennesseans interact with the state using their phones and tablets, the state may be ahead of public opinion on mobile apps for government services. A survey published last week by Unisys found that only 32 percent of people would prefer to use a mobile device to obtain a government service, with 69 percent expressing worries about infringements on their privacy and 66 percent concerned about how their information would be secured.
Still, with 20 percent of U.S. internet users only using mobile devices and 77 percent of all U.S. residents owning smartphones, a slide toward mobile service delivery might be inevitable.
Dedmon said that after launching the application with services for driver's licenses and professional licenses, the state will aim to add 10 to 15 more services each year as more agencies sign on. The real challenge, though, will be adoption by a potentially wary public.
"The big piece will be getting it into citizens' hands," she told StateScoop.