South Dakota governor bans TikTok on state devices
South Dakota Gov. Kristi Noem said TikTok's ownership by a Chinese parent company makes it a "growing national security threat."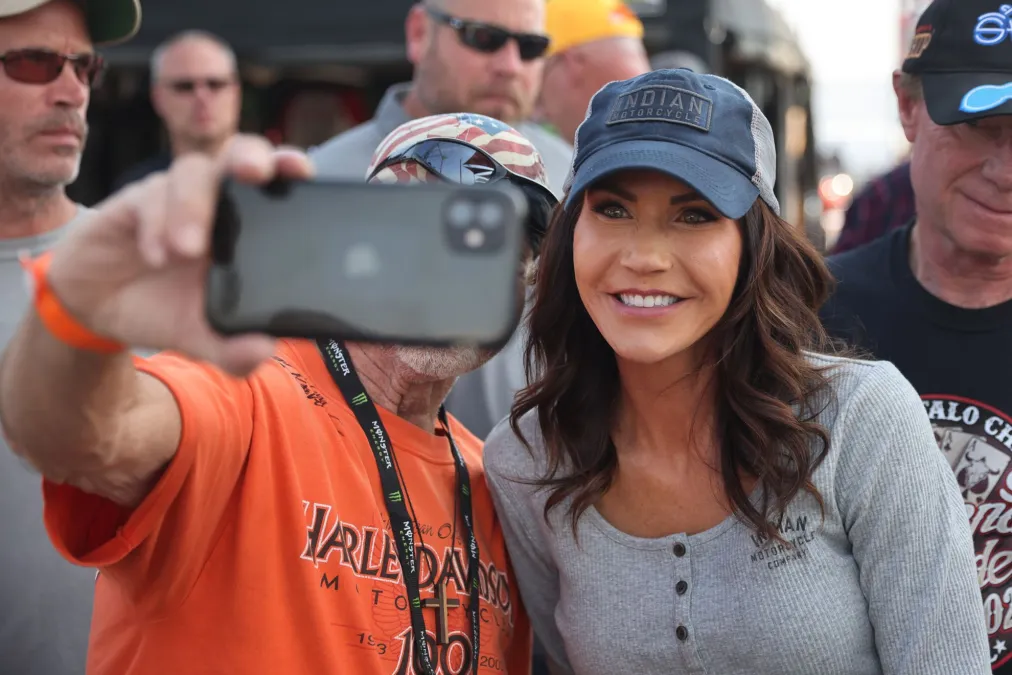 South Dakota Gov. Kristi Noem on Tuesday signed an executive order prohibiting state workers from using TikTok on government-issued devices, saying that the video-sharing platform's ownership by a Chinese parent company makes it a "growing national security threat."
The order, which extends to contractors, prohibits state employees from downloading TikTok's mobile app or accessing its website. It appears to be the first attempt by a state government to limit access to the popular social media service.
"The Chinese Communist Party uses information that it gathers on TikTok to manipulate the American people, and they gather data off the devices that access the platform," Noem, a Republican who was re-elected earlier this month, said in a press release. "Because of our serious duty to protect the private data of South Dakota citizens, we must take this action immediately. I hope other states will follow South Dakota's lead, and Congress should take broader action, as well."
U.S. officials, including FBI Director Christopher Wray this month, have said that TikTok's owner, ByteDance collects user data that could be used by authorities in Beijing to conduct espionage against Americans. During a Nov. 15 appearance before the House Homeland Security Committee, Wray said that ByteDance's APIs could be used to "control data collection of millions of users or control the recommendation algorithm, which can be used for influence operations."
The U.S. military and some civilian agencies, including the Transportation Security Administration, have banned TikTok on government-issued devices. Former President Donald Trump attempted to ban TikTok from the U.S. market, though his executive orders on the matter were held up in court and later revoked by President Joe Biden. The White House has since continued to negotiate with ByteDance. A tentative agreement reached in September would see TikTok move its American data to servers in the United States while allowing ByteDance to retain control of the platform.
While Noem's order took immediate effect, other state and local governments have not shunned TikTok yet. New Jersey, which redefined state-government social media with its feisty Twitter account, maintains a similarly fizzy presence on TikTok, as does the Wisconsin Department of Natural Resources.
Many city governments keep are active on the platform, too, including Columbus, Ohio; Houston; Minneapolis; and Tampa, Florida. And in Noem's own state of South Dakota, the Sioux Falls Fire and Rescue Department posts videos on TikTok, recently demonstrating the perils of deep-frying a Thanksgiving turkey.