San Jose's new innovation chief wants to build antifragile communities
Former U.S. Army technology officer Jordan Sun said he'll use his position atop the Mayor's Office of Technology and Innovation to provide services that afford San Jose's residents economic resilience and social mobility.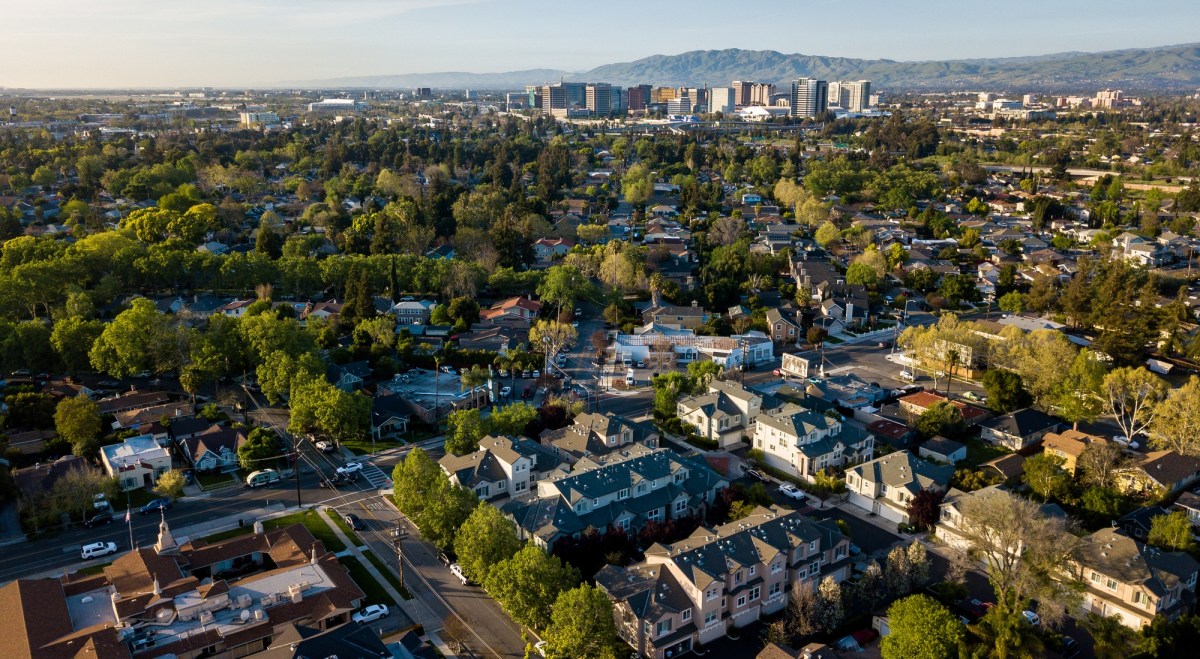 San Jose announced a new chief innovation officer on Monday, filling the position after a six-month search by hiring former U.S. Army technology officer Jordan Sun.
Filling a role held by Shireen Santosham the last four years, Sun will serve as director of Mayor's Office of Technology and Innovation, where he'll oversee San Jose's digital inclusion and broadband expansion initiatives, and help with the technological aspects of the city's economic recovery. (City Chief Information Officer Rob Lloyd, who was hired in 2016, will continue to lead the city's information technology division.)
Sun, who's spent 11 years with the U.S. Army and recently returned from leading a special operations joint task force with U.S. and British military engineers in Afghanistan, said his first priority is to continue Santosham's digital inclusion efforts. The city is barely a year into its 10-year, 50,000-home internet expansion plan, Sun said, and residents need more digital services, alongside internet access, for the plan to work.
"MOTI is able to look at it from a services perspective," Sun said. "What are the things that come into social mobility that we can offer to create more communities that are antifragile to future systemic shocks?"
The most prevalent shock to digital inclusion this year has been the coronavirus pandemic, which continues to squeeze local governments' budgets. Digital services, meanwhile, have been critical to ensuring that residents can get help without spreading the virus. Sun said he wants to group up programs that were disparate but that have common themes, like those focused on digital and financial literacy programs or workforce retraining and health-and-wellness.
"You're looking at a host of [services] that have been traditionally broken up and decentralized," Sun said, "and we're thinking about how to provide a packaged menu option of services that is, quite frankly, delivered more often than not through having broadband access."
Sun said he's also willing to branch out and assist other city agencies with technologies that could help expedite the city's economic recovery from the pandemic, which has sapped many of city governments' revenue streams, leaving San Jose among the thousands of cities facing budget deficits.
"I'm not here to wear the hat of an economic development officer or anything like that," Sun said, "but if there's a tech angle to it, and there's a way that tech can make that mission better, that's where we come in."
That could mean launching a crowdfunding platform so that local small businesses can access capital funding, Sun said, or creating partnerships with local technology companies to enhance "smart city" solutions, like traffic-management or public health data management systems.
Sun said that maintaining privacy while making data-driven decisions will be paramount, as will ensuring that data is used to equitably distribute services to San Jose's residents.
"I want to make sure we don't make the same mistakes that others have made before, and there's a lot of lessons learned on the next-generation conversations when it comes to privacy," Sun said.