In confirmation hearing, Rosenworcel says FCC still needs better broadband data
Acting FCC Chair Jessica Rosenworcel told senators that the commission's broadband maps still "stink," but that they're getting more accurate.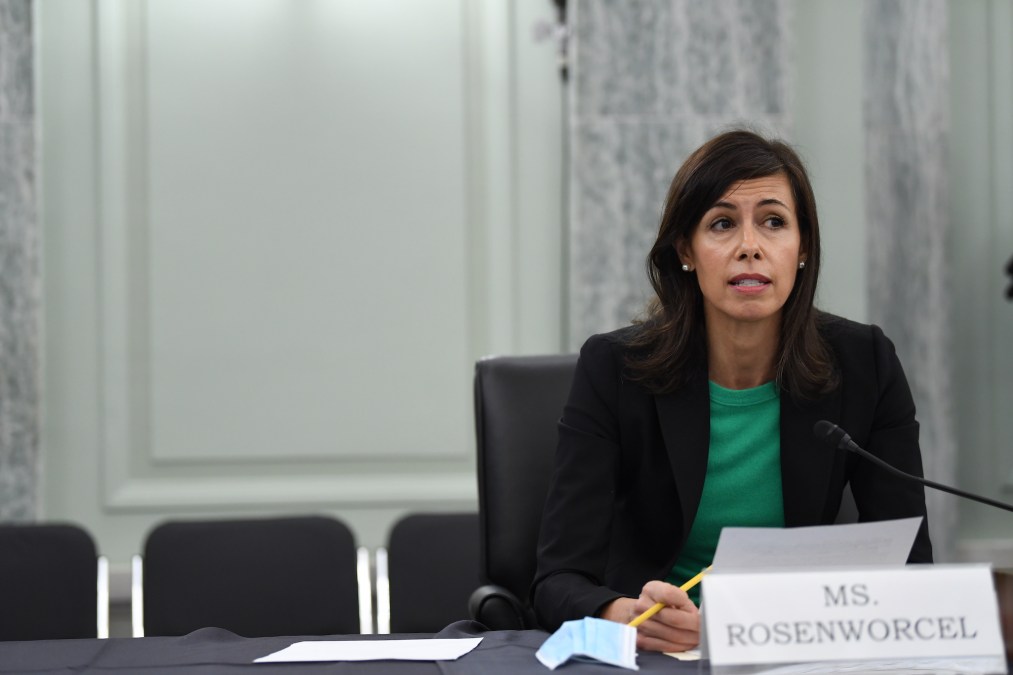 During a Senate Commerce Committee hearing Wednesday on her nomination to lead the Federal Communications Commission, Jessica Rosenworcel said that the federal government's broadband maps "stink," but touted her efforts to improve the quality of broadband coverage data nationwide.
Rosenworcel, who's been leading the FCC on an acting basis since January and was officially nominated by President Joe Biden on Oct. 26, echoed previous calls for the federal government to collect accurate data about broadband coverage before it spends money on new deployment. The current maps that the FCC is using have "a whole lot" of flaws that systematically overstate coverage, Rosenworcel told Sen. Maria Cantwell, D-Wash., and "and as a result, there are areas in the country where we just assumed service was, but people on the ground will tell you, no, it's not here."
"So we haven't been always sending our support structures and our support systems to the right places as a result of those flawed maps," Rosenworcel said.
Without more accurate data, federal broadband funding — including billions from the 2020 CARES Act, the American Rescue Plan and the infrastructure spending plan Biden signed this week — will continue to miss the communities that need it most, she said.
While the FCC doesn't have a direct role in distributing the $65 billion for broadband in the Infrastructure and Investment Jobs Act, the commission needs to "support every other organization in the government" with its coverage data, Rosenworcel said. That'll require both increased coordination between states and federal agencies and stronger accountability measures than the FCC currently has in place, she said.
"It's a criticism I've had of previous programs," Rosenworcel said. "We need to make clear what kind of audits are happening and what kind of penalties that exist for anyone who takes the funds and doesn't deliver."
Rosenworcel also highlighted coverage maps based on more-accurate data that the FCC has produced since January, including its first-ever nationwide map of 4G LTE wireless networks, which was released in August. Rosenworcel called the map a prototype of what the commission would produce under her leadership.