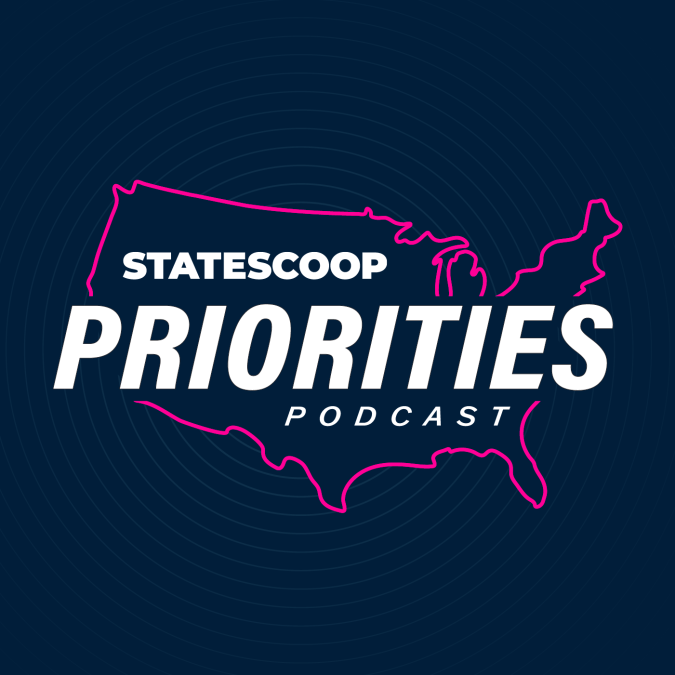 What's next for civic innovation in Louisville, Ky.
On the Priorities podcast, Louisville, Kentucky, Chief of Civic Innovation Grace Simrall talks about how her team prepared the city's new mayor, Craig Greenberg, to take office.
Simrall has been Louisville's lead civic-tech official since 2016. All of that time has been spent working with Mayor Greg Fischer, who left office Jan. 1 after 12 years in City Hall.
"It's been interesting. We've tried our very best to help prepare, both the mayor and his transition team, prior to his inauguration," Simrall says on the podcast. "He obviously comes from an experience as an executive leader, focused on customer service. It's useful that innovation has always had that lens, that we are in a customer service role."
Smirall says Greenberg is taking office at an interesting time, with record amounts of new grant funding available to cities.
"We have access to historical amounts of money, either through formula funds or through competitive grants," Simrall says. "These are things that we know that we are poised to take advantage of and oftentimes it has been a 'but for the money,' so here we are. We have opportunities to deploy these funds, these historic funds, in ways that are transformational for our communities."
In the news this week:
The Cybersecurity and Infrastructure Security Agency published its much-anticipated review of cybersecurity readiness at K-12 school districts. The report acknowledges that while many schools face staffing challenges, there are opportunities to improve cybersecurity risk management. The report puts the onus on school administrators to hire cybersecurity personnel to help protect their systems.
Phoenix is building out its wireless infrastructure ahead of this year's Super Bowl. The city, along with vendors, have made major upgrades to its 5G network, which will provide service for the event and its massive security operation. Mayor Kate Gallego says the city has about 50 employees who have been meeting regularly with other participating governments ahead of the game.
South Dakota Gov. Kristi Noem is barring state agencies from conducting any business with technology and telecommunications companies tied to what she deemed "evil foregin governments." The executive order targets companies based in China, Iran, North Korea, Russia, Cuba and Venezuela. It builds on the governor's previous order banning TikTok from state devices.
StateScoop's Priorities Podcast is available every Thursday. Listen more here.
If you want to hear more of the latest across the state and local government technology community, subscribe to the Priorities Podcast on Apple Podcasts, Google Podcasts, Soundcloud, Spotify and Stitcher.