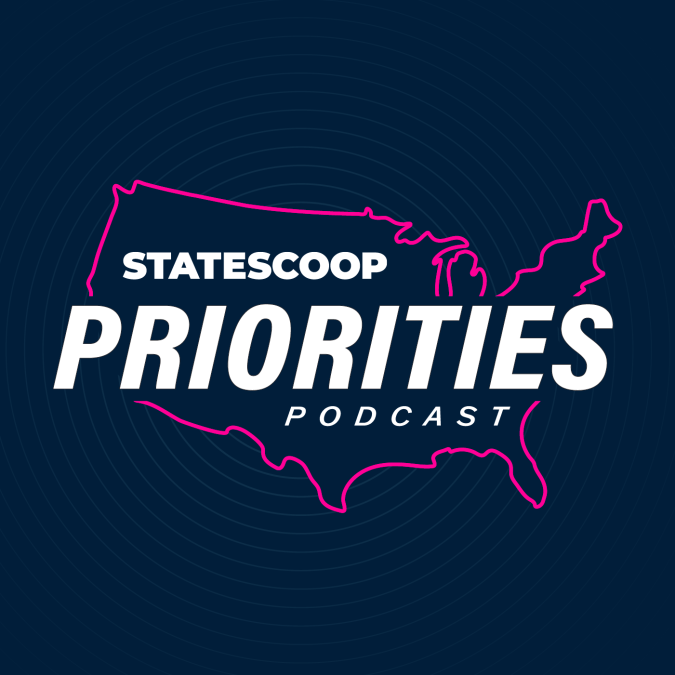 What's on Baltimore's digital services to-do list
On the Priorities podcast, Baltimore Chief Data Officer Justin Elszasz says the city's new digital services team is ready to hit the ground running.
Elszasz, who is overseeing the digital team, recently hired Shelby Switzer, a veteran of the U.S. Digital Service, to lead it. Switzer was also a fellow at Georgetown University's Beeck Center for Social Impact and Innovation.
Elszasz says and Switzer will work with Baltimore Mayor Brandon Scott's office building out the rest of the digital services team, which was funded by the 2021 American Rescue Plan.
"So many people talk about leveraging data, and data being the new oil and data being an asset to the city, but you can only go so far when an IT or a platform or a website is rolled out that only addresses one service or only addresses the need of the moment," Elszasz tells StateScoop's Benjamin Freed. "Being able to tightly weave data governance analytics to the actual platforms and the way residents interact with government is just going to lead to higher quality data [and] better questions about the services that we're delivering and their impact."
In the news this week:
Newly sworn-in Maryland Gov. Wes Moore named Katie Savage, director of the Pentagon's Defense Digital Service, to serve as state CIO and secretary of the Department of Information Technology. Moore took office Wednesday.
New York Gov. Kathy Hochul proposed a $35 million increase to the state's cybersecurity spending. The money would be used to protect critical infrastructure assets, and would build upon the state's Joint Security Operations Center in Brooklyn.
Shawn Nailor is now officially Vermont's CIO. Nailor, who was previously the state's deputy secretary of digital services, stepped up into the role after serving in an interim capacity since previous CIO John Quinn left his post in September. As CIO, Nailor is now charged with leading the state's modernization efforts.
StateScoop's Priorities Podcast is available every Thursday. Listen more here.
If you want to hear more of the latest across the state and local government technology community, subscribe to the Priorities Podcast on Apple Podcasts, Google Podcasts, Soundcloud, Spotify and Stitcher.