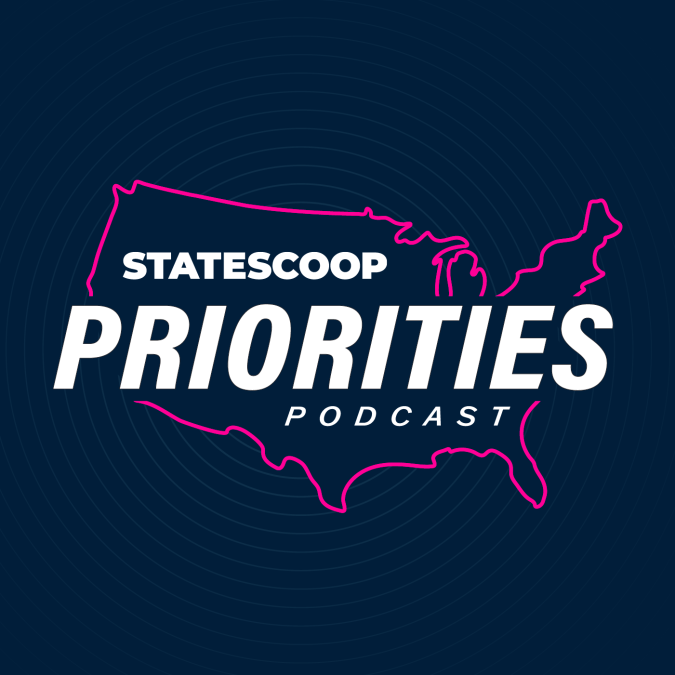 Texas pushes citizen services growth with app
On this week's episode of the Priorities podcast, Texas CIO Amanda Crawford says the state's app, Texas by Texas, or TxT, is the foundation for future growth for online citizen services in the state. 
The app, which launched earlier this year, currently allows residents to renew their driver's licenses, as well as professional licenses for fields like massage therapy. Several agencies are in talks with the state's IT agency to bring their services to the platform, Crawford says.
Texans have already conducted 1 million transactions on the app, and usage data continues to be on the increase. With TxT, Texans joins a growing list of other states that have been making government services available on a mobile interface. Both Crawford and TxT were winners of the 2022 StateScoop 50 Awards.
Later in the show, New York CIO Angelo "Tony" Riddick gives an update on the Joint Security Operations Center that Gov. Kathy Hochul and New York City Mayor Eric Adams opened last winter. This summer, the center will focus on developing and refining processes so that it "sets the standard" in the United States for cyber collaborations.
Riddick also says he's working on a strategic plan that embraces things like citizen services, multi-factor authentication and artificial intelligence to guide his agency for the next several years.
In the news this week:
Portland, Oregon lost $1.4 million when an email account was compromised. The city says a malicious actor gained access to a government email account in late April, but the fraudulent activity was only caught several weeks later. The FBI, Secret Service and city police are investigating.
Somerset County, New Jersey, was hit with ransomware. The county, just outside of New York City, had to set up temporary Gmail addresses to stay in touch with residents after the attack took down its email server and other services. Courts, emergency services and 911 are all operating normally.
Maryland is the second state in the U.S. to offer its state ID cards on the Apple Wallet app. The state's Motor Vehicle Administration said digital copies of state-issued driver's licenses and IDs can now be used on Apple devices. The digital IDs can only be used in the PreCheck lanes at TSA checkpoints. 
StateScoop's Priorities Podcast is available every Thursday. Listen more here.
If you want to hear more of the latest across the state and local government technology community, subscribe to the Priorities Podcast on Apple Podcasts, Google Podcasts, Soundcloud, Spotify and Stitcher.