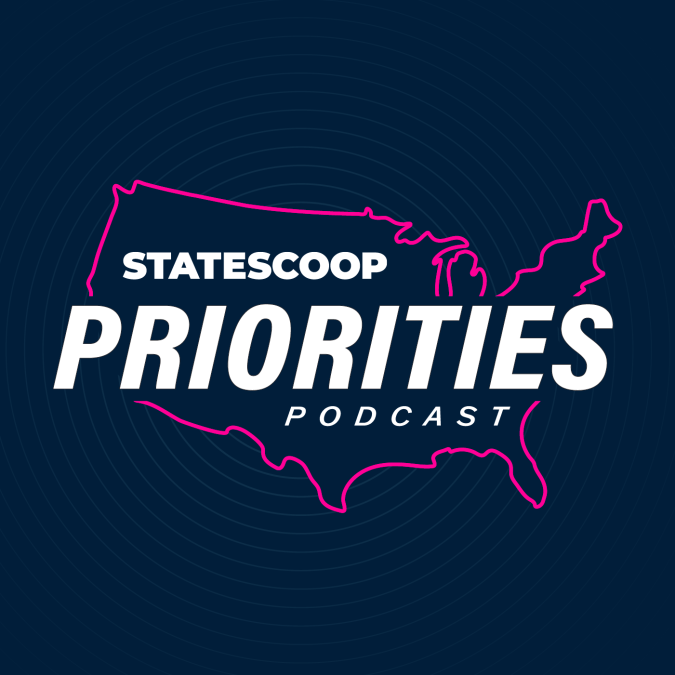 The keys to success for a public sector CIO
On this week's episode of the Priorities Podcast, CityCoins may expand next to Philadelphia after its initial rollouts in Miami and New York City.
Texas' IT agency has a new mobile application that allows residents to renew their driver's licenses, vehicle registrations and professional licenses. More services are coming to the application soon, according to Texas Chief Information Officer Amanda Crawford.
Cleveland's snow plow tracking website is back up and running after it malfunctioned just a day after its release during a snow storm. The tracker is new Mayor Justin Bibb's response to residents frustrated with uncleared roads.
Doug Robinson, executive director of the National Association of State Chief Information Officers, and former Ohio CIO Stu Davis discuss the qualities that make a good state CIO. The two offer their perspective on the tactics, approaches and skills public sector technology leaders need to be successful in today's government environment.
Arkansas Gov. Asa Hutchinson, Colorado Gov. Jared Polis and Louisiana Gov. John Bel Edwards offer their takes on the incoming surge of federal dollars from the infrastructure law. In addition to spending on roads and bridges, the governors are also going to have to make decisions on how money from $1 billion in state and local cybersecurity grants is spent.
StateScoop's Priorities Podcast is available every Thursday. Listen more here.
If you want to hear more of the latest across the state and local government technology community, subscribe to the Priorities Podcast on Apple Podcasts, Google Podcasts, Soundcloud, Spotify and Stitcher.