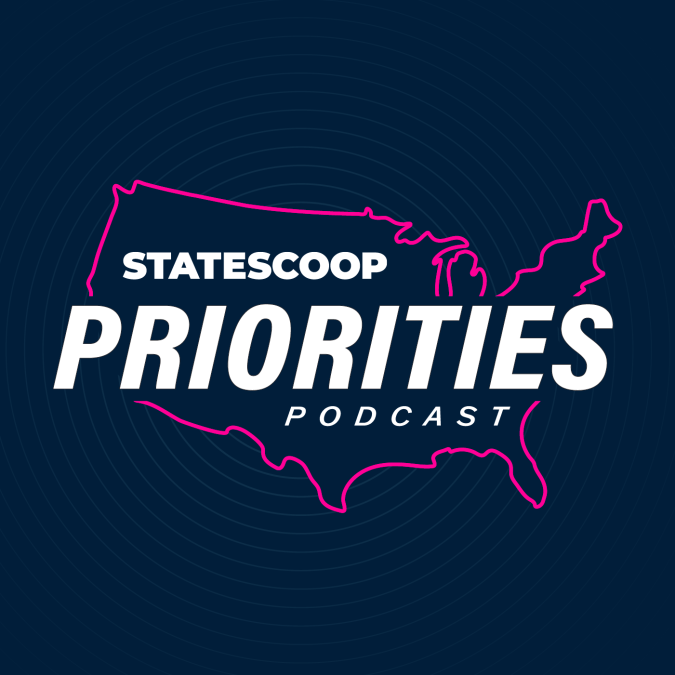 Texas by Texas platform saw unexpected growth
On the Priorities podcast, one of the officials behind the Texas' digital services platform shares its unexpected growth in users.
Jennifer Buaas, director of strategic digital services at the Texas Department of Information Resources, says the platform, called Texas by Texas, has more than 3 million accounts and has processed more than 4 million transactions.
"We had the goal to get to maybe 250,000, maybe if we were lucky 500,000 accounts," Buaas says on the podcast. "Adoption has way exceeded our expectations."
Texas by Texas has been in the works since 2018 and rolled out earlier this year as a mobile app. Texas has continued adding new services to the platform, vehicle registration and driver's license renewals. The project was recognized this year by the National Association of State Chief Information Officers.
"It's just growing exponentially, and we're getting lots of feedback and are able to continuously improve the platform," Buaas says. "It's changing the way our constituents are doing their business in a really positive way."
Also on the podcast, Glenn Mack and Terri Catlett from North Carolina's Department of Public Safety explain their efforts to roll out a telemedicine platform to the state's prisons. NASCIO also awarded that project.
In the news this week:
Arizona awarded a contract to Tanium to further its 'whole-of-state' cybersecurity program. The deal covers more than 100 state agencies, 15 counties, 91 cities, more than 200 K-12 districts and 22 tribal nations.
Michigan inked a $78 million deal with Deloitte to refresh its unemployment benefits system. The refreshed system is scheduled to launch in 2025, replacing the Michigan Integrated Data Automated System.
Cybersecurity capabilities at K-12 schools are improving, but the sector continues to lag behind, according to a report from the Center for Internet Security. Nearly one-fifth of K-12 districts nationwide commit less than 1% of their overall technology budgets to cybersecurity.
StateScoop's Priorities Podcast is available every Thursday. Listen more here.
If you want to hear more of the latest across the state and local government technology community, subscribe to the Priorities Podcast on Apple Podcasts, Google Podcasts, Soundcloud, Spotify and Stitcher.