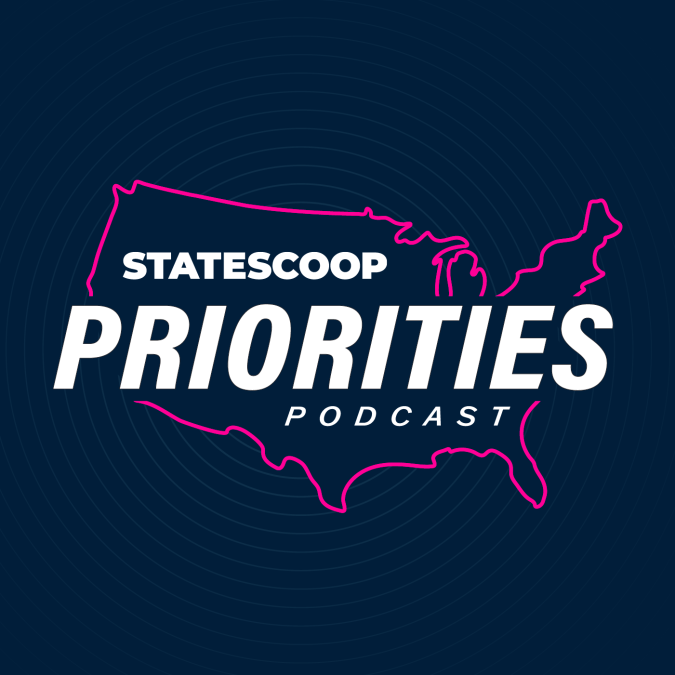 Massachusetts CIO Curtis Wood prepares for transition
On the Priorities podcast, Massachusetts Chief Information Officer Curtis Wood says he's getting ready for the commonwealth's first gubernatorial handover since the Executive Office of Technology Services and Security was created and CIO became a Cabinet-level position.
Democrat Maura Healey will be sworn in as governor on Jan. 5, taking over from Republican Charlie Baker, who declined to seek a third term.
Baker in 2017 reorganized information technology operations in the commonwealth, creating the technology services office and giving the CIO control over IT operations for the majority of the state's departments and agencies. The change also led to the hiring of a technology executive team, including leads for security, privacy, data and digital.
"I think over the past six months, preparing for this transition and certainly when we meet with a new team to hand this off, I think we've done a pretty good job building the foundation," Wood says. "But [we have to] reemphasize to people that this is not done. We have to continually invest in our services, our technology, our people and our security."
Wood, who took over the agency in 2018, said his proudest achievement was restructuring technology operations in the state.
"I'm very pleased with our ability to build capacity in organizational capacity and structure," Wood says. "I think we've finally built a model that actually works. And again, we're not done."
Also on the podcast, Rex Menold, Michigan's director of enterprise information, content and identity management, gives an update on MiLogin, an identity management tool used to to access 300 state-agency applications. The program was recently nominated for a Annual State IT Recognition Award from the National Association of State Chief Information Officers.
In the news this week:
South Dakota is banning the use of TikTok on government-issued devices. In an executive order this week, Gov. Kristi Noem calls the app, which is owned by a Chinese company, a "growing national security threat."
The San Francisco Board of Supervisors voted to allow the city's police department to outfit remote-controlled robots with lethal capabilities. Under a new policy, the department would be allowed to use its robots to kill when there is a risk of loss of life to members of the public or officers. The department already owns 12 ground-based robots, which it has used in non-lethal capacities for more than a decade.
Buffalo, New York's, 311 call center received more than 4,000 calls from residents during a snowstorm last week. The inundation of calls comes after an investment in tools that allow call handlers to access information and respond to 311 requests from home. The transition means that 311 was not disrupted when the city was hit by six feet of snow, making it difficult to get to the call center at city hall.
StateScoop's Priorities Podcast is available every Thursday. Listen more here.
If you want to hear more of the latest across the state and local government technology community, subscribe to the Priorities Podcast on Apple Podcasts, Google Podcasts, Soundcloud, Spotify and Stitcher.