Hybrid 311 call center brings Buffalo, N.Y., city hall closer to residents
Buffalo, New York, received more than 4,000 calls to its 311 service after a recent winter storm that dropped six feet of snow on the city.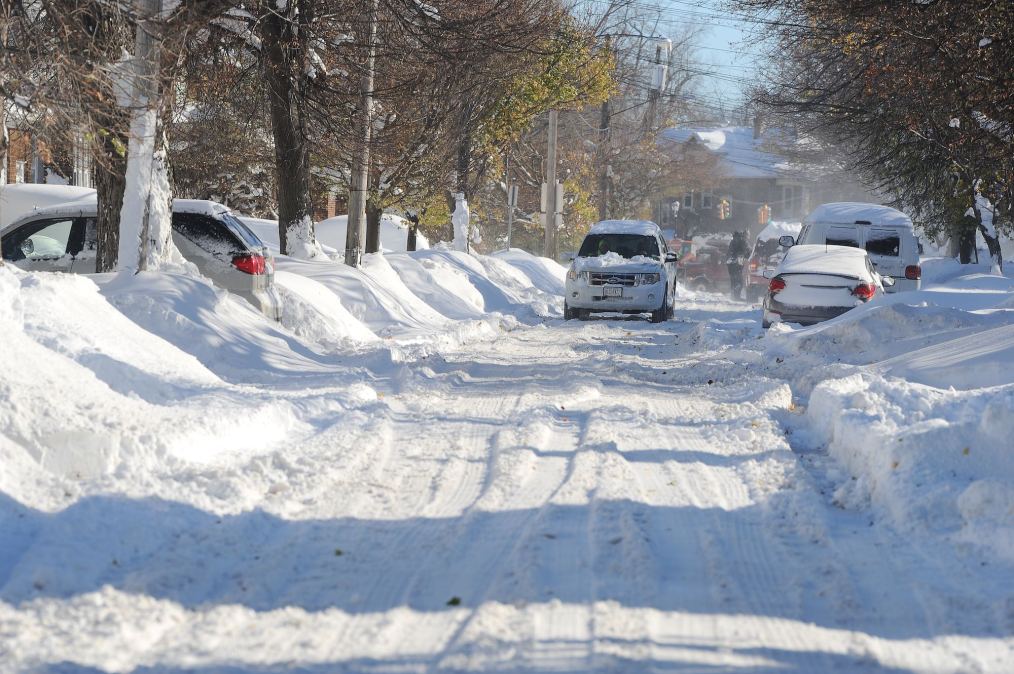 Buffalo, New York, is no stranger to inclement weather, but a six-foot snowstorm falling the week of Thanksgiving would be challenging for any city.
Over the course of seven days, Buffalo's 311 call center fielded 4,437 calls from residents seeking assistance — a much higher volume than usual, according to Oswaldo Mestre Jr., the city's director of citizen services.
"We have a snow event right now in Buffalo, or as we call it, an event," Mestre said. Though the city is always prepared for snow, its proximity to Lake Erie means lake-effect snow can fall faster than city workers can clear it away, Mestre said. Under these conditions, it's important that the city be responsive to citizens' concerns, and not crumble under pressure, he said.
Before the COVID-19 pandemic, major snowstorms like last week's might have interrupted operations at Buffalo's 311 call center, as it could be difficult for staff to get to city hall. Now, though, 311 call handlers can work from home and scale up support as needed, ensuring continued access to city services when citizens need it most, Mestre said.
Buffalo's 311 Call Center program was transformed by the pandemic, Mestre said. In early 2020, following a statewide stay-at-home order, the city had just 48 hours to shift its physical call center to a system that would allow call handlers to access information and respond to 311 requests from home. In collaboration with Cisco, municipal officials found a solution in the University at Buffalo, which allowed the city to use its communications and network infrastructure to take the 311 line virtual. The city has since updated its own communications assets and is now running Cisco's Webex Contact Center technology on its own infrastructure, Mestre said.
The physical call center still exists, but it now has a limited staff who handle in-person inquiries. The city runs an online portal and an app, but phone calls are still the primary way people reach the 311 service. Most of Buffalo's call handlers continue to work remotely, but that doesn't mean city workers are less visible to citizens, Mestre said.
Mestre said the updated communications and data technology has allowed the city to expand its Clean Sweep initiative — in which a team of city workers from different departments focuses on specific neighborhoods by talking with residents and fixing issues such as broken streetlights, overgrown trees, or potholes all at once.
By analyzing 311 call logs, Mestre and his colleagues can now pinpoint the locations that need the most help in the city. Sometimes that's a result of numerous calls from the same block. Other Clean Sweep locations are chosen because the 311 service hasn't received any calls from those communities, which Mestre said presents an opportunity to build awareness and trust.
In focusing on being accessible to citizens, Mestre said he and his City Hall colleagues hope to be even more responsive in the future. They're also sharing more data, like the location of snow plows, which are outfitted with GPS trackers.
"Residents and citizens in the community are more consumers of information now than before, and we want to get information to them in a faster and more responsive way so that we can share some of our successes," he said.