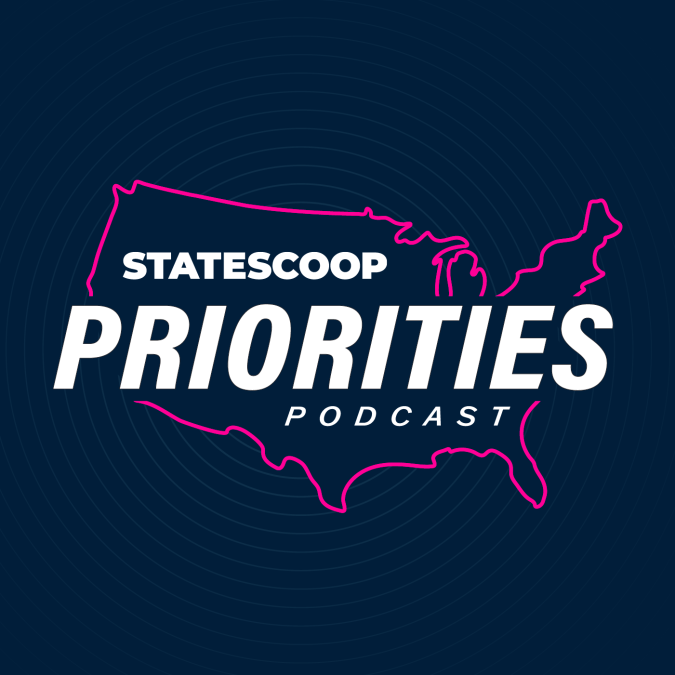 Former NYC CISO on creating cyber 'center of gravity'
On this week's episode of the Priorities Podcast, former New York City CISO Geoff Brown speaks with StateScoop's Benjamin Freed about his time in city government and his new role with Recorded Future. Brown led New York City Cyber Command from its 2016 creation until he stepped down late last year when Mayor Bill de Blasio's administration wound down.
In the news this week:
President Joe Biden encouraged counties to use American Rescue Plan dollars to prepare for an impending boost of funding from the infrastructure package. Speaking at a National Association of Counties conference in Washington, Biden said his administration is prioritizing direct distribution of the relief funding to local governments, instead of only funneling the money through state legislatures. County CIOs, like Cook County, Illinois' Tom Lynch, are plotting ways to make "realistic" spending decisions with that money.
Virginia IT agency Chief Operating Officer Jonathan Ozovek announced he will step down just a month after the departure of former state Chief Information Officer Nelson Moe.
A Missouri prosecutor announced that he will not pursue charges against a St. Louis Post-Dispatch reporter whom Gov. Mike Parson accused of "hacking" the state government last year.
StateScoop's Priorities Podcast is available every Thursday. Listen more here.
If you want to hear more of the latest across the state and local government technology community, subscribe to the Priorities Podcast on Apple Podcasts, Google Podcasts, Soundcloud, Spotify and Stitcher.