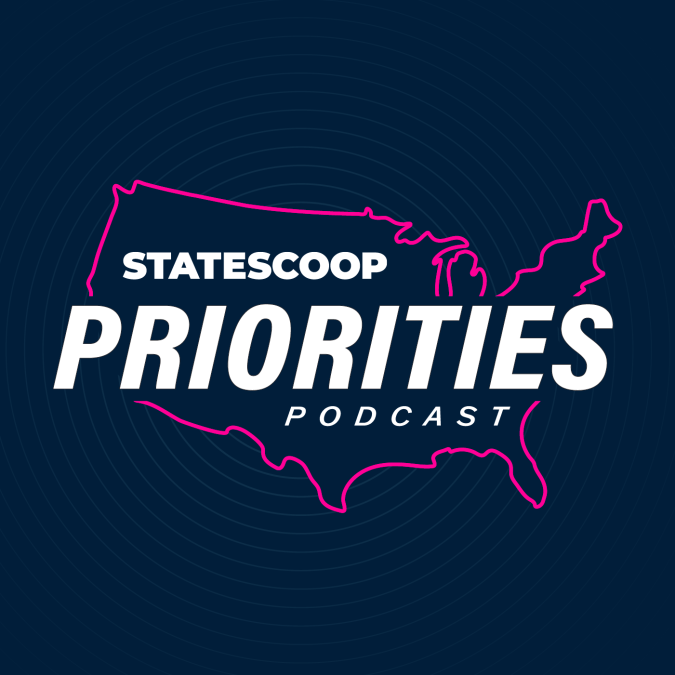 IT modernization moves forward in Vermont with $140 million
On this week's episode of the Priorities podcast, Vermont CIO John Quinn says he's furthering the state's work on IT modernization with $140 million from the state legislature.
Lawmakers committed funding over the last two years, enabling Quinn's Agency of Digital Services to modernize the Vermont Department of Motor Vehicles, as well as its unemployment insurance and enterprise resource planning systems. 
Oklahoma CISO Matt Singleton says his team is preparing for the first round of cyber grants coming later this year, even while state and local governments wait on guidance from the U.S. Cybersecurity and Infrastructure Security Agency.
In the news this week:
Virginia is moving to end the widespread telework that began during the pandemic. In a new executive order, Gov. Glenn Youngkin orders all staff back to the office by July 5. The order provides an exception program for staff with qualifying health conditions. That exception program will only apply on an individual basis. .
Officials in Illinois' largest county say a $25 million modernization project upgrading more than 21,000 phone lines with VoIP is now complete. The project in Cook County took more than five years and replaces a contract that dates back to the 1970s. Cost-savings from the project will quickly pay for the effort, says county CIO Tom Lynch.
A data breach of an education vendor in New York City's public schools has spread across the rest of the state. Impacts from the breach of Illuminate Education have been reported at more than 20 K-12 districts and 17 charter schools. New York State and New York City officials have launched an investigation.
StateScoop's Priorities Podcast is available every Thursday. Listen more here.
If you want to hear more of the latest across the state and local government technology community, subscribe to the Priorities Podcast on Apple Podcasts, Google Podcasts, Soundcloud, Spotify and Stitcher.