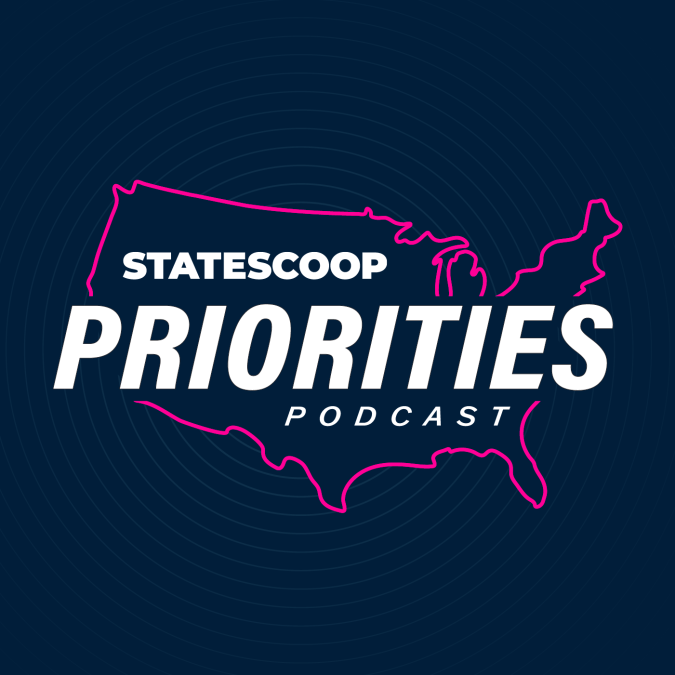 How New York City is training cyber liaisons in agencies
On the Priorities podcast, New York City Chief Information Security Officer Kelly Moan says the city's first cohort of Cyber Academy graduates will serve as cyber liaisons between their agencies and the city IT office.
"Earlier this past fall we launched the first cohort of Cyber Academy, which has been really exciting," Moan tells StateScoop's Keely Quinlan. "It's the first group of cyber liaisons at a subset of agencies that essentially went through a real fulsome curriculum of hands-on incident response training."
The academy stems from an executive order Mayor Eric Adams issued in February 2022 requiring each city agency to designate a liaison to the city's Cyber Command, which is located in the Office of Technology and Innovation.
The first cohort contained staff from the city's fire and police departments, as well as the New York Public Library. Moan says she expects there will also be fall and spring cohorts.
"It will live on beyond this just inaugural class to expand to all of the cyber liaisons as part of the city," Moan says.
In the news this week:
Former Wyoming CIO Bill Vajda will take the reins as director of the Upper Peninsula Cybersecurity Institute at Northern Michigan University. Vajda stepped down from his near-year in Wyoming state government in January after lawmakers folded his office into the Department of Administration and Information.
Austin, Texas, CIO Chris Stewart says he's taking on a new position as an executive adviser to other city officials while they reorganize the city's management structure. Stewart has spent more than 20 years in city government in Austin. Kerrica Laake, his deputy since late last year, will step into the interim CIO role. The city's CISO's office will be moved into the IT department as well.
Alabama's pension agency will extend its contract with NTT Data for an additional eight years. NTT manages the Retirement Systems of Alabama's data center. The renewal guarantees that the company will oversee operations and management of the 44,000 square foot facility through early 2033. The Retirement Systems of Alabama manages an investment portfolio valued at $38.4 billion.
StateScoop's Priorities Podcast is available every Thursday. Listen more here.
If you want to hear more of the latest across the state and local government technology community, subscribe to the Priorities Podcast on Apple Podcasts, Google Podcasts, Soundcloud, Spotify and Stitcher.