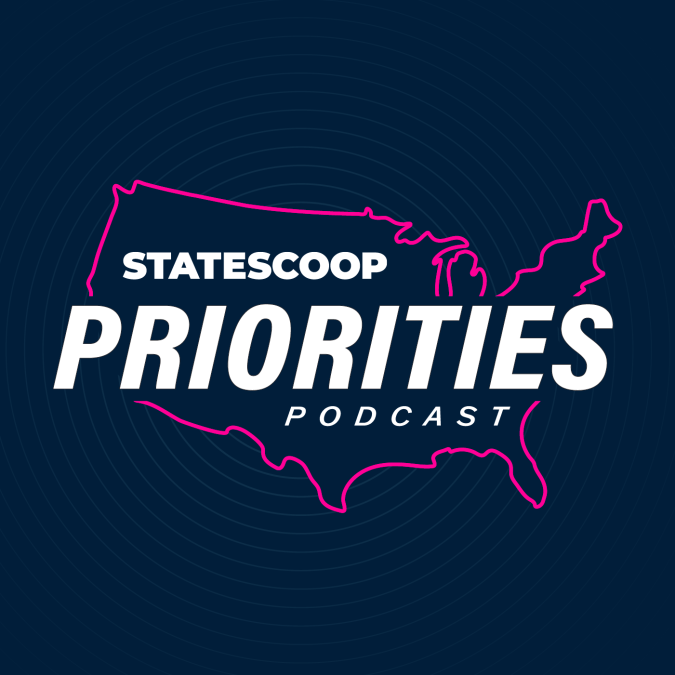 Why school districts need to be more transparent on cyber
On this week's episode of the Priorities podcast, Doug Levin, the national director of the K-12 Security Information Exchange tells StateScoop's Benjamin Freed about why districts need to talk more about cybersecurity and the risks they face.
Levin's organization put out a report this month saying the number of ransomware attacks, data breaches and other cyber incidents against K-12 schools could be 10 to 20 times greater than what's reported publicly. That lack of transparency could be due to weak disclosure requirements for both districts and the vendors supporting some of their technology efforts, according to the report.
Maryland Chief Data Officer Pat McLoughlin says collaboration was essential for his state's data inventory effort, which wrapped up in just one month. The inventory project was the first step for the state to establish frameworks and other guidelines around data after Gov. Larry Hogan prioritized data and analytics in an executive order last year. The collaborative work underway among state agencies now builds on success stories from the state's GIS and open data efforts, McLoughlin says.
In the news this week:
Chicago has a new acting commissioner of the department that oversees its information technology agency. Sandra Blakemore, a former deputy commissioner for finance and human resources in the city, takes the helm of the Department of Assets, Information and Services. The department was created in 2020 and combined the Department of Innovation and Technology with the Department of Fleet and Facility Management.
Cybersecurity leader Vinod Brahmapuram is stepping down as Washington State's CISO. Brahmapuram has led the state's cybersecurity office since late 2019, and previously worked in state government South Carolina. Brahmapuram will take a role in the private sector at a Fortune 500 company with a large state, local and education practice, he says.
Washington, D.C. Mayor Muriel Bowser is proposing $12.6 million to improve the city's digital services in her 2023 budget. The city has come under fire over the past year with episodes like the troubled rollout of a COVID-19 vaccination scheduling system. The proposal includes $1 million for a redesign of the city's website, $2.6 million for a new business portal and $4.1 million for a "tech enablement team" tasked supporting the city's agencies.
StateScoop's Priorities Podcast is available every Thursday. Listen more here.
If you want to hear more of the latest across the state and local government technology community, subscribe to the Priorities Podcast on Apple Podcasts, Google Podcasts, Soundcloud, Spotify and Stitcher.