Port of Long Beach hopes 'Supply Chain Information Highway' will ease shipping woes
The West Coast's second-busiest port hopes a new data-sharing platform will make it easier to move goods through the supply chain.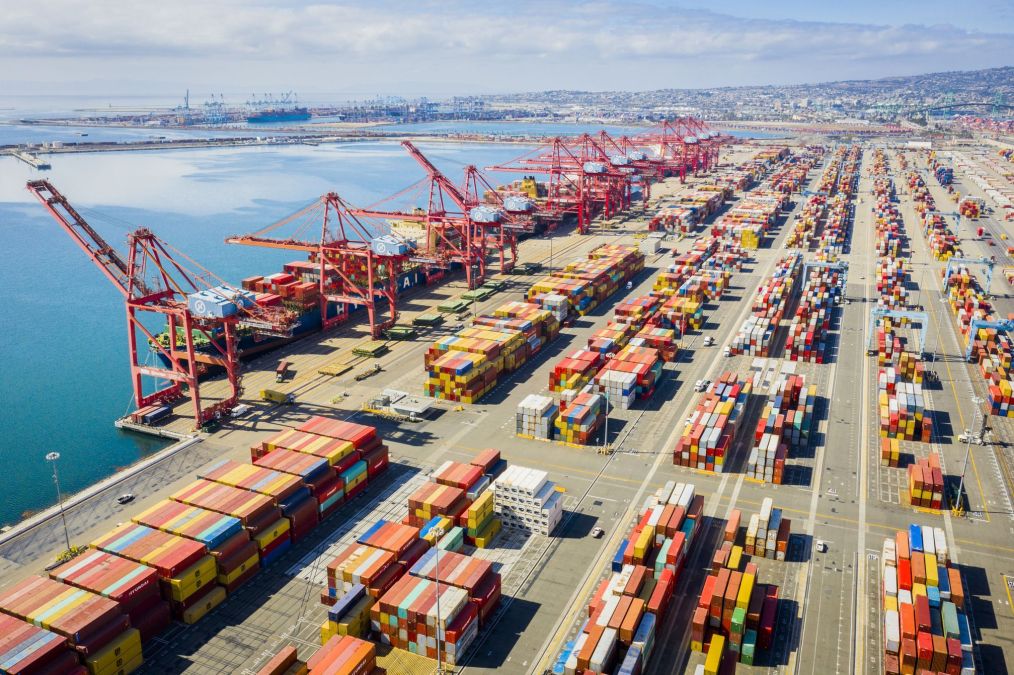 An official from the Port of Long Beach, California, told StateScoop this week that the global trading hub is optimistic that a new data-sharing program will get goods moving through its terminals more quickly.
The Supply Chain Information Highway, which was announced Tuesday, is a digital platform designed to aggregate data from all of the entities operating at the port, including shipping lines, terminals, trucking companies and freight railways. The platform, which will operate on Amazon Web Services, is expected to make it easier for those different operators to track cargo, improve delivery times and ease an overburdened supply chain during a period of prolonged inflation.
"If you think about a port, we're the intersection of all the supply chain partners," said Noel Hacegaba, the Port of Long Beach's deputy executive director of administration and operations. "The ships, the terminals, the trucks, the trains, the chassis."
Long Beach handled about 9.2 million containers' worth of goods last year — a record-shattering number — and is on track to top that number in 2022, even as consumers have started adjusting their spending habits with inflation at a 40-year high, Hacegaba said. Long Beach is the second-busiest port on the West Coast, behind only Los Angeles in the amount of cargo that passes through.
"There's a lot of tools in the market that offer visibility, but it's limited because they don't reach every segment of the supply chain," he said.
The Supply Chain Information Highway is being designed by Uncomn, a St. Louis data analytics firm, which launched a prototype in December. A proof-of-concept period between that ran through February tracked about 3 million transactions at a single terminal, Hacegaba said. The full version will expand to all six terminals at Long Beach, he added.
While the Supply Chain Information Highway isn't fully active yet, Hacegaba said several other West Coast ports are poised to use it, including Oakland, the Northwest Port Alliance in Seattle and the Utah Inland Port Authority.
"This is going to be end-to-end and eventually coast-to-coast," he said.