Pennsylvania Gov. Shapiro shares Community phone number
Pennsylvania Gov. Josh Shapiro is inviting the public to send him text messages after announcing a new phone number offered through Community.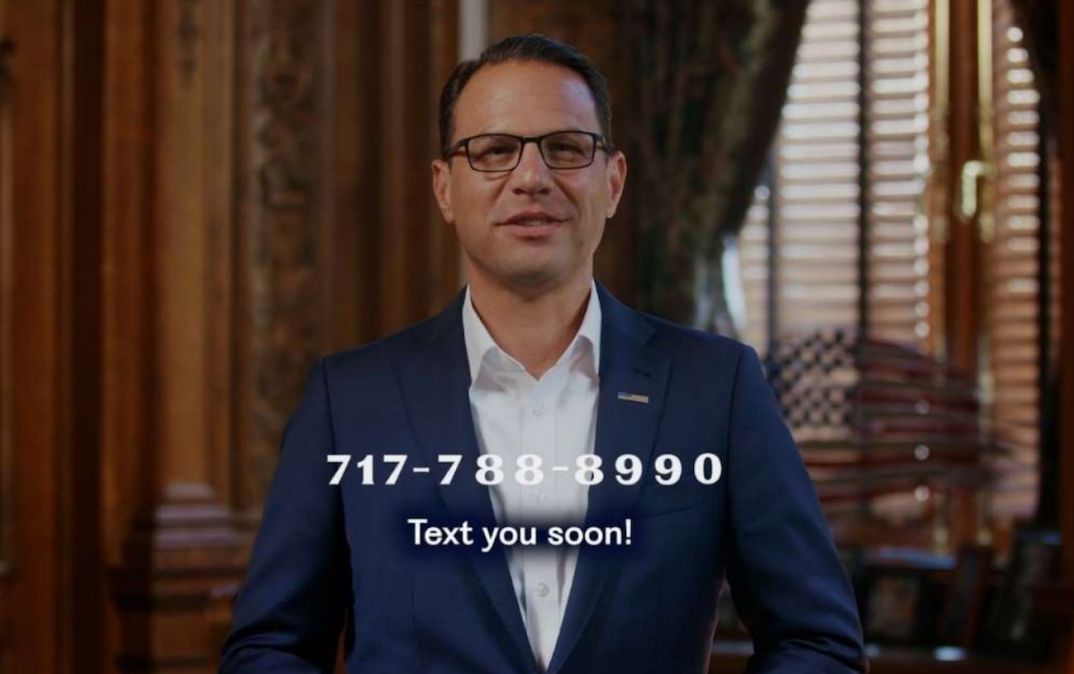 Have a question about Pennsylvania's state government? Well, now you can text Gov. Josh Shapiro directly at 717-788-8990, he announced Friday.
The number is powered by an SMS engagement platform called Community that connects elected officials, businesses, public figures and sports teams to their audiences through unique 10-digit phone numbers. Last year, President Joe Biden launched a Community number to hear about stories of gun violence and to alert folks to the president's travel plans.
Shapiro joins neighboring Gov. Phil Murphy of New Jersey, who launched his own Community number last month.
Those who text Shapiro's number also can opt into receiving updates on the actions of Shapiro's administration, according to a news release. The text service also connects residents to services in the state and provides another way for Pennsylvanians to contact their state government, the release continued.
The Community number is the latest of the Shapiro administration's efforts to prove that there is "no wrong door" to access government and close the digital divide. In April, Shapiro unveiled the Commonwealth Office of Digital Experience, or CODE PA, a new agency dedicated to tackling digital services transformation.
"To best serve the people of Pennsylvania, we have to meet people where they are – and do it effectively and efficiently. No matter how you choose to access government, you need to know you're going to get help, whether you're walking into a building or sending me a text," Shapiro said in the release. "More importantly, I want to hear what you think, what my administration and I can help with, and your stories. Shoot us a text at 717-788-8990 to sign up."