Pennsylvania governor announces plan for state generative AI usage
Pennsylvania Gov. Josh Shapiro signed an executive order laying the groundwork for state agencies to begin using generative artificial intelligence.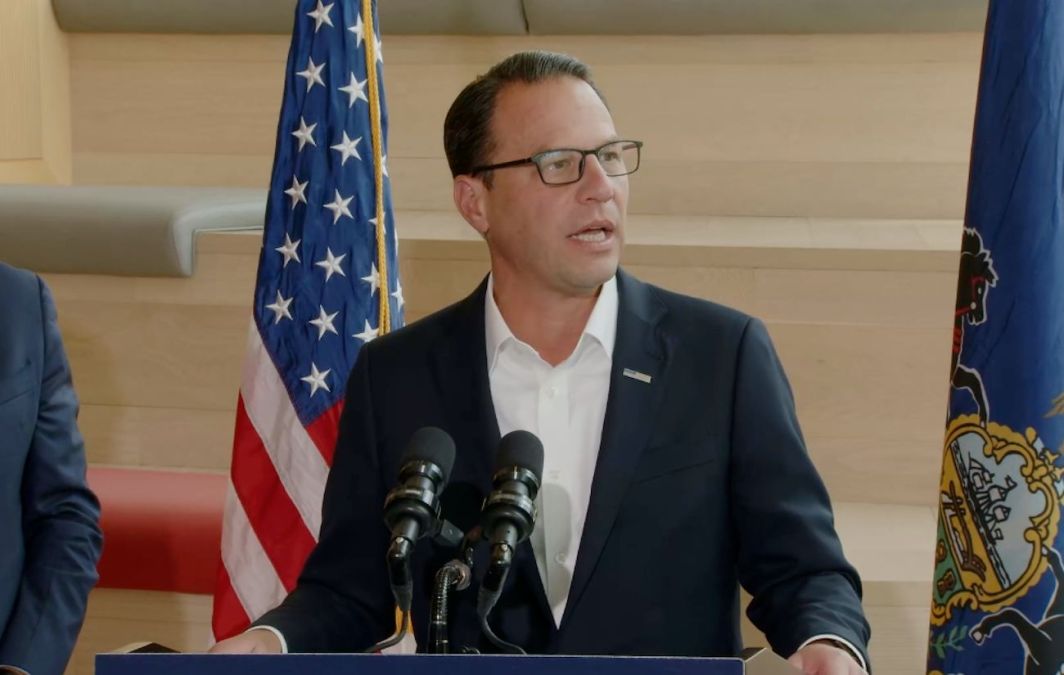 On Wednesday, Pennsylvania Gov. Josh Shapiro signed an executive order that includes a plan for developing a generative artificial intelligence usage framework for state agencies and their employees.
The order lays the groundwork for state agencies to begin using the generative, deep-learning models in certain job functions, and to launch pilot programs to determine which jobs might benefit from the tech. It tasks the Commonwealth's Office of Administration with developing generative AI usage guidelines and training materials on the tech for employees. The state will also provide pathways for some state employees to obtain generative AI knowledge certifications.
Along with the usage framework, the order creates a Generative AI Governing Board, which will oversee the use and procurement of the tools across the commonwealth and find opportunities for generative AI pilot projects. It will be made up of senior administration officials from the governor's office, the Office of General Counsel, the Office of Administration and the Department of Labor and Industry. The group's first meeting is scheduled for next week.
To guide the creation of the state's generative AI use policies, Shapiro's executive order includes ten core values: accuracy; adaptability; employee empowerment; equity and fairness; innovation; mission alignment; privacy; proportionality; safety and security; and transparency.
During a signing event at Carnegie Mellon University in Pittsburgh on Wednesday, Shapiro said generative AI is "one of the most significant technological developments of our time" and that due to its quickly evolving nature, Pennsylvania needs to be ahead of the curve.
"While some private industries tend to embrace change with their arms wide open, let's be real — government has historically been very slow when it comes to adapting," he said. "But, when the people we serve in state government use these new technologies in their daily lives, well, they expect government to adapt and improve, so we can better serve them."
Amaya Capellan, the chief information officer of Pennsylvania, said at the signing event that the executive order is a "direct and holistic action" that enables those in the state government to begin fleshing out both the benefits and risks of the tech tool.
"Through this executive order, we will pursue a balanced approach that encourages innovation, and ensures that we innovate responsibly and ethically," Capellan said. "We're excited to bring together leaders and experts in IT, human resources, cybersecurity, privacy, policy and other key areas to ensure that we proceed thoughtfully and consider a wide range of perspectives."
To consider a full picture of tech's benefits and risks, Shapiro added that the commonwealth's Office of Administration is also looking to bring in more expertise on generative AI. The state is planning to partner with Carnegie Mellon University's Block Center for Technology and Society — one of Pennsylvania's leading generative AI research institutions — for advisory support and to collaborate on developing its usage policies.
"We don't want to let AI happen to us," Shapiro continued. "We want to be part of helping develop AI here in the commonwealth for the betterment of our citizenry."
Shapiro's order comes as many other state governments have begun grappling with generative AI's arrival. In California, Gov. Gavin Newsom ordered earlier this month that state agencies create risk assessment reports for how AI could affect their work, the state economy and its energy usage. Kansas is also among those creating new policies — it issued a statewide generative AI policy in July that outlines how executive branch agencies should embrace the technology.