Written by
StateScoop Staff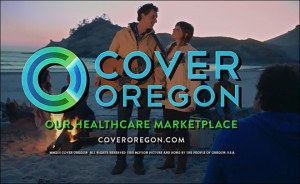 Oregon's government has budgeted $2 million to sue Oracle over its role in the creation of Cover Oregon, the state's failed health insurance exchange that has become the target of a federal investigation.
The Oregon Department of Justice has hired an outside firm to represent the state at a 10 percent discount, but even then the $2 million is not expected to last more than a year, according to legal experts quoted in the Statesman Journal.
It is not uncommon for the state to hire an outside firm for a complicated project. The state employees just six attorneys and one paralegal in its "special litigation unit" that covers a wide range of legal issues, while the law firm the state hired — Markowitz Herbold Glade & Mehlhaf — can dedicate seven employees full-time to the case.
The cost is split evenly in the contract between the Justice Department, the Department of Human Services, the Oregon Health Authority and Cover Oregon, a public corporation.
In addition to Oregon's lawsuit, filed in state court, Oracle has sued the state in federal court.
Oregon was one of more than a dozen states that built its own health exchange in lieu of adopting the federal government's model. The exchange immediately found itself with a slew of problems, including the inability to allow residents to register for state health care coverage. As a result, the state hired hundreds of workers to process paper applications.
The suit seeks damages of $240 million and penalties as high as $480 million against the company and six executives, including Oracle Chief Financial Officer Safra Catz, for the failed exchange and a social services modernization project that also failed.
The company contends that Oregon made a bad decision in not hiring a systems integrator for the project, something the state claims Oracle advised it not to do. The company also alleges that Oregon had indecisive and incompetent people on its staff who made it difficult for the company to deliver a properly working solution.
While the mess plays out in court, it has already caused a number of changes within the state. Following the site's struggles, Gov. John Kitzhaber ordered an internal investigation that led to the resignation or termination of a number of high-ranking state officials, including the project's chief executive and chief information officers.
The FBI and the federal government's Government Accountability Office have both opened investigations into the project to look into how federal dollars given to the state for the project were spent.