On 'data dividend' concept, California's Gov. Newsom searches for workable strategy
Gov. Gavin Newsom has proposed compensating Californians for their personal data, collected by firms like Google and Facebook, but the details remain fuzzy.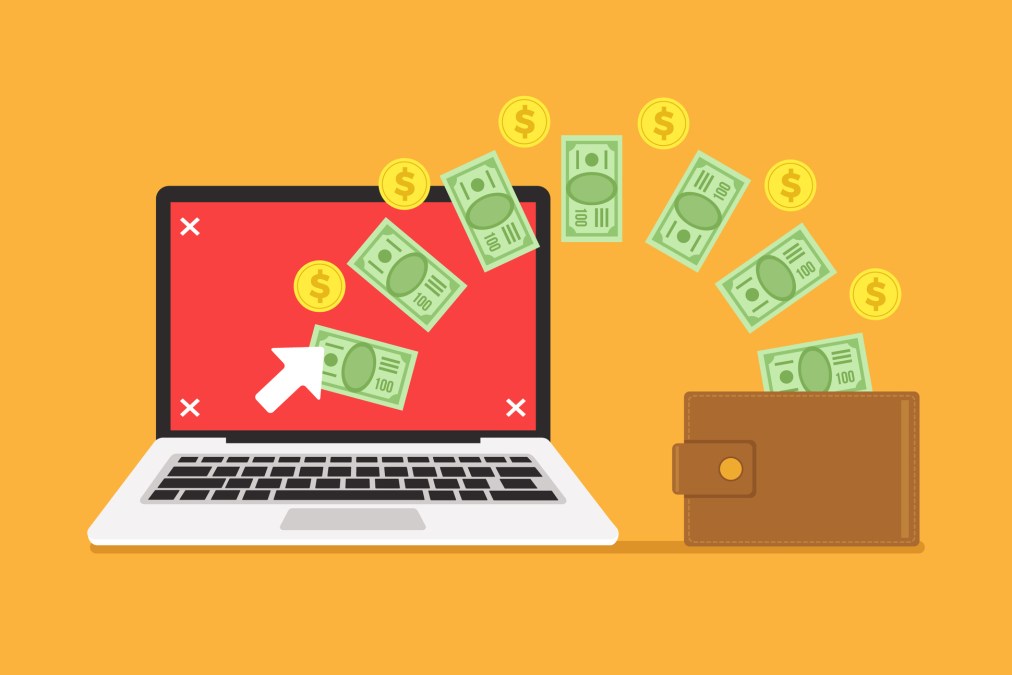 During his State of the State address Tuesday, California Gov. Gavin Newsom rattled the tech industry when he proposed the state create a "data dividend" that would allow its residents to reap some of the benefits made by companies that buy and sell consumers' personal information.
"California's consumers should also be able to share in the wealth that is created from their data," Newsom said during his speech. "And so I've asked my team to develop a proposal for a new 'Data Dividend' for Californians, because we recognize that your data has value and it belongs to you."
While Newsom did not cite any companies by name, his comments were clearly aimed at firms like Google and Facebook, which reported profits of $30 billion and $22 billion in 2018, respectively, largely off their massive advertising platforms. Facebook reported that it made nearly $35 per user in the United States and Canada during the fourth quarter of last year alone.
While the idea people reclaiming some control over the data they give up to Google and Facebook might have popular appeal, less clear is how Newsom intends for this proposed dividend to be paid out. Newsom spokesman Brian Ferguson told StateScoop an exact strategy is still being developed.
"Governor Newsom believes that Californians should also be able to share in the financial benefits that are being generated from their online data," Newsom spokesman Brian Ferguson told StateScoop. "The governor is open to constructive input on this issue and has directed his team to work with the experts in this area nationally and legislators to recommend a proposal. Right now we are just looking at the broader issue [and] approach and sourcing various proposals and ideas."
But Jim Steyer, the founder and chief executive of Common Sense Media, a nonprofit that advocates for family-friendly technology and entertainment, is taking credit for seeding the idea in Newsom's speech.
Common Sense was also the biggest advocate of the California Consumer Privacy Act, a sweeping 2018 law designed to give Californians greater control over the personal information they give to companies online. In a statement provided to StateScoop, Steyer suggested a data dividend would be of a piece with the privacy law, which is set to take effect next January.
"Governor Newsom is spot on that consumers deserve full transparency about how their data is being used, what their data is worth and the right to share in the profits that companies are making off them," Steyer said. "While platforms are fast and loose with consumer data, they are not so willing to share what they are doing with the data or how much they are profiting."
A data dividend may also have legs beyond California. U.S. Senator Mark Warner (D-Va.) suggested last November that California could be a trendsetter in making firms like Google, Facebook and Twitter pay for their use of the consumer data they currently collect for free.
"Most Americans believe these are free services," Warner said at an event in Washington. "There's nothing free about 'em. They are milking information out of us, data out of us in a world where data's the new oil."
Warner also suggested a data-dividend law could give consumers as much as a 25 percent stake in the value their data creates for the big internet companies.
Still, Newsom's proposal is far from being fleshed out, and Common Sense is still looking for a member of the state legislature to turn the idea into an actual bill.
Other states have toyed with regulating the buying and selling of online consumer data, with various success. Vermont enacted a new "data broker" law this month that requires companies that buy or sell individuals' personal information to register with the state and give Vermonters the option to remove their data from the marketplace.
"At the end of the day, privacy has always been a fundamental principle of our country, and living in a digital world doesn't change that," Vermont Attorney General T.J. Donovan told StateScoop last month.
But more aggressive state-level measures to regulate how companies use consumer data have fallen short. The Washington state legislature considered a bill that would've created a new tax on "companies that are currently profiting 10 from the sale of Washingtonians' personal information." That bill fizzled in a state House committee last February.
Ferguson, Newsom's spokesman, conceded that California's proposal is still only conceptual at this point. "Right now we are just looking at the broader issue and approach and sourcing various proposals and ideas," he said.